With live music, a 5K walk/run and the second annual kickball tournament, this year's J.A.M. Fest will surely be an event not to miss.
Randall Aschbrenner, one of the committee members for the event and a landlord in Whitewater, said the event is going all in this year to make sure it is a weekend people will not forget.
This year, J.A.M. Fest will take place at Brandt Park in McFarland at 6 p.m. Friday Aug. 2 and 9 a.m. Saturday Aug. 3.
J.A.M. Fest is an event to raise money for one incoming freshman to UW-Whitewater and one graduating senior from McFarland High School who are pursuing an undergraduate degree in music.
The scholarship is $500 awarded alternating each year from the two schools to one student, but Aschbrenner said eventually they hope to award both schools annually.
The event is in memory of Joel Anthony Marino, who passed away in 2008 from a random stabbing at age 31.
Aschbrenner said this event is to remember Marino for everything he did for the communities in the area and to help students who have a passion like his own.
"We are doing this, because Joel's passion was music, and he was a gifted musician," Aschbrenner said.
J.A.M. Fest initially started as a golf event, but Aschbrenner said they wanted to attract more people from all over the area and last year decided to have a kickball tournament instead.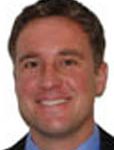 There were 16 co-ed teams at the event last year, but Aschbrenner said he is expecting around 24 teams this year.
Aschebrenner said he encourages teams to sign up 15 people in case something happens and someone is unable to attend.
Teams need to sign up at least two weeks in advance, so they can get the brackets ready for the tournament.
The cost is $135 per team, which includes a T-shirt.
There also will be a 5K run/walk starting at 9 a.m. Saturday that will be timed with prizes awarded.
The run/walk costs $25 per person.
To sign up for the kickball tournament or the run/walk, go to joelmarino.com.
If people are not interested in the kickball tournament or the run/walk, there will be live music playing throughout both days with a headliner at night.
The Four Aspirin Morning, 4AMs, includes two UW-Whitewater alumni and will perform Saturday afternoon at the event.
The 4AMs is a Madison area band that saxaphonist Ryan Mooney said is a mix of punk rock and ska music with horns.
Mooney said the band is really excited to perform at the event.
"When I found out the scholarship would be helping a lot of people with connections or similar backgrounds as mine, it was kind of a no brainer to help," Mooney said.
Mooney said UW-W students should attend this event, because it will help future UW-W students, and they can see many live bands they can relate to from the area.
Brandt Park is located in McFarland, ten minutes from downtown Madison, and a block away from the lake.
Aschbrenner said Brandt Park is "one of the nicest parks in the Madison area" and is close to a few great bars and restaurants.
The event will close Saturday night after the championship kickball game and the band's performance.
Aschbrenner said they wanted the event to end Saturday, so people will have all day Sunday to either hang out in Madison or go home and rest.
The event also is looking for people to volunteer for the concessions, run/walk, beer tent and kickball referees, which people can sign up for on the website.
"It's a really good event for a really good cause," Mooney said. "It's going to be a lot of fun, so I think folks should come out and see us if they have a chance."