Senior wins national civic honor
When one student succeeds, it is a success for the entire campus.  National titles, academic honors, and awards bring forth a sense of pride and success on campus that is contagious.
UW-Whitewater can claim more success through the achievements of Stephanie Abbott who was recently chosen for one of the respected Newman Civic Fellows Awards.  The award is presented to only 181 college students in the country who exemplify positive civic leadership.
"These students represent the next generation of public problem solvers and civic leaders," said Dean of Students, Mary Beth Mackin.
Mackin saw promise in Abbott from the very beginning, and decided to nominate her for the national award.
"I was impressed with her from day one," Mackin said. "She is so bright and she did such a nice job of managing so many tasks at once."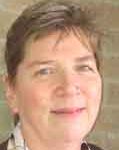 Mackin could see that Abbott seemed to truly fit the profile of a Newman Civic Fellow through the work she had done in the community and on campus.
"When I thought about someone who is going out and beyond the campus community into a larger community she was the first person that came to my mind," Mackin said. "She has improved the relationship between the city and the university in so many ways."
Abbott had many achievements as a UW-W student.  She is a political science major who will graduate with honors.  She also was an active part of Whitewater Student Government during her college career.
"My experiences at Whitewater are pretty extensive; I've done a lot of different things,"Abbott said.  "Some of them were great, some of them were definitely more of a challenge, but I've learned from all of them."
One of Abbott's greatest and most unique accomplishments is being elected to the Whitewater Common Council where she holds one-seventh of the voting power in the community.
"It is so rare for a student to serve on the common council," Mackin said. "And up until most recent years it really had not happened."
As a successful senior graduating at the end of the spring semester, Abbott serves as a positive influence to current UW-Whitewater students who are paving their own path to success.
"You need to get involved and you should probably try something that scares you just a little bit," Abbott said.
Mackin believes Abbott also can serve as an inspiration for current UW-Whitewater students to be ambitious.
"One can learn from Stephanie to dream big dreams," Mackin said.
Abbott is being praised for her great accomplishments, but she continues to find the most value in the personal connections she made during her four years at UW-Whitewater.
"Those personal relationships that I have made with the people here at Whitewater mean the most to me, more than any certificate ever could or any award ceremony ever will," Abbott said.
The future looks bright for Abbott; she has not decided her exact course after graduation, but she has many doors of opportunity because of her achievements and degree.
"I'm just excited to knock on a few of those doors and figure out which ones I want to go through," she said.
Mackin has high hopes for Abbott's future successes and achievements after she has left UW-Whitewater.
"I hope to see her have her dreams come true," Mackin said. "Our country has become so polarized, and I think Stephanie brings hope for the future."