1. "A Game of Thrones" by George R.R. Martin
If you haven't jumped on the "Game of Thrones" bandwagon yet, you're missing out on a key part of college culture. "A Game of Thrones" is one of the biggest crazes on campus. Whether you've seen the popular HBO TV adaptation or not, you should definitely check out the book series. The books give tons more detail and background on the world of "Game of Thrones," and you get to see many of the intricacies and understand the subtle references that either aren't explained or are completely left out of the TV series.
2. "Catching Fire" by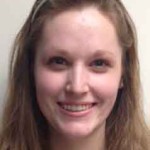 Suzanne Collins 
"Catching Fire" is going to be the book everyone is talking about this upcoming semester. The second installment of the popular "Hunger Games" series, "Catching Fire" is driven by action and adventure but also offers a great love story and an interesting message about society. With a movie adaptation starring Jennifer Lawrence and Josh Hutcherson being released in November, this is a book you're going to want to check out as soon as possible.
3. "The Fault in Our Stars" by John Green 
John Green is a hugely popular author among the college-aged set. His latest book, "The Fault in Our Stars," is about two teenagers who are coping with cancer and trying to live their lives in spite of their illness. Instead of being the sad, tragic book you might expect, "The Fault in Our Stars" is full of humor and optimism. The characters are completely lovable, and once you pick it up, you won't be able to set it back down. As a bonus, "The Fault in Our Stars" also has a movie adaptation in the works.