Is America still a 'city on a hill'?
By Michael Riley
As the debate over involvement in Syria continues, the question of whether the United States is the most exceptional country has surfaced again.
Yes, said President Barack Obama who touched on U.S. exceptionalism in his Sept. 10 speech on what the response to chemical weapons attacks should be in Syria.
No, responded Russian President Vladimir Putin, arguing last week in a New York Times op-ed stating that the U.S. should not attack Syria and that "it is extremely dangerous to encourage people to see themselves as exceptional, whatever the motivation."
The term "American Exceptionalism" was coined by Putin's long gone predecessor, Joseph Stalin.  In 1927, an American communist, Jay Lovestone, suggested that capitalism was so advanced in America that it would stop a communist revolution.  Stalin, not to be outdone, said, "the heresy of American exceptionalism" and upholding his certainty of Marx's belief of the success of the proletariat.
Time has not helped Marxism.  Still, the underlying question is being asked today: Is American exceptionalism a vain over used phrase or an apparent reality?  The reactions are mixed.
Chair of the College Republicans, Madeline Walton, said the one of the biggest problems with the U.S. citizens is that many of them are politically unaware. She said the country needs to do a better job educating people politically, but also said they should care more.
"Personally, I believe that our country has its flaws, but we do have our freedoms," Walton said. "The amount of the help and aid we provide to people across the world shows that despite our flaws, we do try our best at helping."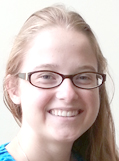 If you examine opinion polls, the attitudes of Americans are distinct.  Pew Research Center is a nonpartisan group that conducts surveys that inform the public about the issues, attitudes and trends shaping America and the world.
One question asks which is more important, freedom "to pursue life without state interference" or to "state guarantees nobody is in need."  By a 58 percent to 35 percent margin, Americans favored freedom over security, reported by a 2011 Pew survey.
In Europe, opinion was opposite.  Germans valued protection over freedom.  The results were similar for France, Britain and Spain.
Bean "Klaus" Liu from Manchester, England, who is studying biology, said his views changed once he moved to the U.S.
"I believed that Americans were very opinioned," Liu said.   Once I came here, I learned they were still opinioned but everyone is so nice and friendly.  You guys always seem to handle foreign policy situations well, but when you need to use force it seems a bit excessive.
Another poll question asked respondents to agree or disagree that "success in life is determined by forces outside our control." In the Pew Survey, 72 percent agreed in Germany, 57 percent in France and 50 percent in Spain.
By contrast only 36 percent of Americans agreed, even though in 2011 the country was still in the Great Recession, which harmed millions and was beyond their control.
Historically, the founding of America was exceptional.  The United States was the first nation in the world to take individual liberties into a government.
What also made America special was its core beliefs, starting with "all men are created equal."
Because of the founding, most Americans have considered their beliefs and country superior.
What infuriates Putin is that the U.S. has used this sense of superiority as an excuse to flex its muscle around the world.
Politcal Science Professor, Edward Gimbel said that the American values like equality and democracy have spread abroad.  Foreign ideals have spread in U.S.  Historically, American expceptionalism is not something new but it the attitude of the majority of the American people, Gimbel said.
Americans themselves seem increasingly doubtful about exceptionalism.  The 2011 Pew survey asked Americans "Our people are not perfect but our culture is superior."
Only about half of Americans agreed, about the same as Germany and Spain.  More importantly, 60 percent of Americans 50 and over agreed, while only 37 percent of those age 18 to 29 did.
Nevertheless, these results can be viewed in a multitude of ways.  What the late U.S. president once said remains true," America will never be destroyed from the outside. If we falter and lose our freedom, it will be because we destroyed ourselves."