Cross Country: Men take seventh at Griak, women twenty-first
By Justin Woodard
Jeff Miller, head coach of both the men's and women's cross country teams, has emphasized each week he wants his runners to improve, and the two teams will have a better idea of where they are at competitively after the Griak Invitational. The invite, hosted annually by the University of Minnesota, is one of the biggest events of the year, and each team finished on different ends of the spectrum.
The men finished seventh out of 26 teams in a field of around 300 runners, and the women finished 21st out of 29 teams in a field of around 400 runners. Junior Dawson Miller finished with the best time among all Warhawks, coming in ninth place with a time of 26:13.
"Finishing in the top 10 was a big confidence booster," Miller said. "That was the first time I have ever ran fast on that course, so I am looking forward to the upcoming meets."
Junior Matthew Rudquist was the next Warhawk to cross the finish line, coming in at 26th place with a time of 26:56. Senior Kevin Buntman finished in 59th place with a time of 27:57, and sophomore Kent Miehe finished in 75th place with a time of 28:19.
"With a more experienced team this year, I feel like we will be ready to run our best efforts at the conference and regional meets," Rudquist said. "I feel like the Griak was a good test, but we haven't fully shown what we are capable of yet."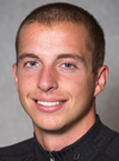 Sophomores Miehe and Scott Wolter have contributed to their team's finish in early cross country meets, and they have competed to hang with the top four runners meet after meet.
"We need to keep working on keeping our top five together and closer to our top guys," Miehe said. "Our fifth through tenth guys have made a big improvement, and I think if we continue to run tightly as a pack and as a team, we will be on everyone's radar once we get to the conference meet."
While the men had a pretty good showing at the Griak Invite, the women finished a little bit more toward the back of the pack Junior Amanda Brom was the best Warhawk female to finish on Saturday, coming in at 65th place with a time of 24:45. Despite finishing poorly as a team, Brom didn't let that get her down for upcoming events.
"After today, I feel very optimistic about the season going forward," Brom said. "I had a bit of a struggle early on in the year, but I put that in the past and refocused on my season goals."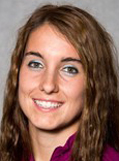 Sophomores Emily and Amy Kahl came in 97th and 102nd, respectively, with times of 25:26 and 25:32. Sophomore Jaclyn Rowe finished in 145th place with a time of 26:16. Even though the women's team is young, Rowe believes there is still time to get better this season.
"As a team, we are doing a good job of staying together as a pack while racing, but we have to get that pack we have more ahead," Rowe said. "By this I mean we all need to push each other's limits and realize that we can go just a little harder a little farther."
While the men had a good showing, coming in seventh place, conference foes finished even better. UW-Eau Claire came in first place, and UW-Oshkosh came in second place. Even UW-Platteville finished better as a team than the Warhawks, coming in at fifth place.
Both the men and women will next compete Friday at the Blugold Invitational in Colfax, Wis.