By Andrea Sidlauskas
If there's one thing the Humphreys family is known for in Whitewater, it's tennis. Two weeks ago, freshman Megan Humphreys became only the second Warhawks women's tennis player to win the ITA Women's Midwest Regional Championship, automatically earning All-American honors and an invitation to the Small College Championships in Fort Myers, Fla., later this month. Her older brother now has the same opportunity.
Sophomore Jake Humphreys captured the singles title in the ITA Men's Midwest Regional Sunday in St. Peter, Minn. After knocking out the No. 4 and 9 seeds in the last rounds of the tournament, Humphreys defeated the No. 1 seed to secure his spot in the Small College Championships.
Megan Humphreys said she was delighted when she heard the news that her brother had won the ITA championship as well and has confidence in both their abilities to win the title.
"I think we'll both do really well," Megan Humphreys said. "We both fight till the death."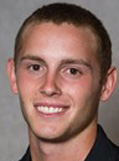 Jake Humphreys said he also was proud of his younger sister and is content with his performance this past weekend.
"It was a long day, and it took a lot of endurance," Jake Humphreys said. "It was the best tennis I've played so far."
Teammates Byron Balkin and Ben Shklyar will accompany Humphreys on his trip to Fort Meyers, as the duo locked down the No. 1 doubles position in the ITA tournament. The pair claimed the No. 1 seed and received a first-round bye. They subsequently overcame the second seed from Gustavus Adolphus to earn the title.
This is Balkin's second consecutive trip to nationals; he attended the tournament last year with former partner Mitch Osborne to capture the title. Since he already knows what to expect, Balkin said he believes in the talent of himself and Shklyar to perform at a high level, while acknowledging Humphreys' potential as well.
"[Playing both singles and doubles] is physically grueling, but he did it, so big props to him," Balkin said about his teammate.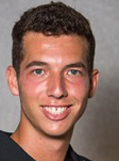 The Small College Championships consist of the eight regional champions from NCAA Divisions II and III, NAIA and Junior/Community Colleges, which were represented by 23 teams in the ITA Tournament this past weekend.
Additionally, the national event provides the only country-wide championship for singles and doubles at the NCAA Division-II and NAIA levels, as well as incorporating all levels of Junior/Community College. The winners of this tournament will then advance to earn wild card entries in the National Intercollegiate Indoor Championships.
While the Warhawks men's tennis team has officially concluded its fall season, Humphreys, Balkin and Shklyar will travel to Fort Myers, Fla., to compete in the Small College Championships Oct. 10-13. The team's regular season will resume Feb. 1 with a road match against Northern Illinois.