By Lauren Piek
UW-Whitewater's student organization Peace, Education, and Action through Creative Engagement will host a benefit concert, Rock for Peace, from 3 to 11 p.m. Oct. 3 in the Hamilton Room, located in the University Center.
PEACE is teaming up with Love & Music Will Save Us, an organization that was created to raise awareness about suicide and suicide prevention.
"The co-facilitator (of PEACE), Alex, knows Nate Jared, who's an alum here," sophomore member Kendyl Schwebke said. "He's one of the founders of Love & Music Will Save Us. They're just starting up, so they really need funds. He's been coming to our meetings and helping us out with this event."
Members of PEACE will work with Social Work Student Organization and the University Health and Counseling Center at the event to provide information about where students can find resources about suicide prevention.
"Suicide prevention awareness is something everyone can care about," Schwebke said.
Rock for Peace will feature performances by students at UW-Whitewater. Those students are Cliff Alba, Adam Triebold, Mitchell Lilly, Ethan Wilke and Sean Marus.
The band Nelo Music also will perform, and local artist DJ DDM will close out the event.
Throughout the evening, baked goods and donated Toppers pizza will be available, along with crafts and music.
A student ID is requested from those attending the event, but the event is open to anyone.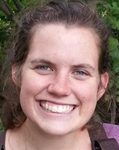 The event was originally planned to take place at Jitters but was moved to the Hamilton Room with hopes to increase attendance and raise more funds, Schwebke said.
PEACE is looking to raise funds for Love & Music Will Save Us and also to increase the membership of their organization.
There are seven full-time members in the group, with another 15 students who come and go throughout the school year. Each member has equal responsibility within the organization.
"We basically do a lot of different things, from political, social, education and justice," senior Alex LaBonte, PEACE member, said. "The cool thing is with Rock for Peace, we all decide on what charity we're going to donate to, so this year we're doing suicide awareness."
In the past, Rock for Peace events have helped the Red Cross with funds for tsunami victims, helped schools in India get funding from elementary to college level and aided the Invisible Children charity, LaBonte said.
Along with Rock for Peace, the organization also has started showing activism-themed documentaries at 6:15 p.m. every first Monday of the month at the Summers Auditorium.
On Oct. 7, PEACE will show "Chasing Ice," a National Geographic documentary about glaciers. The Rock for Peace concert is free to all community members, but donations are encouraged.