By Elise McArdle
"A jazz reading band is a great opportunity for beginning jazz musicians, advanced jazz musicians, anyone who wants to play, to get together in a big band setting. It's a great way to get involved with playing jazz," senior Vinny Sauer said.
Sauer is a member of the jazz reading band and president of WI-JEN, a student run organization that aims to educate people about jazz and promote it on campus.
Along with SEAL, WI-JEN will bring students together at 9 p.m. Oct. 2 in the Down Under for the performance of UW-Whitewater's jazz reading band.
Jazz reading band features students from Whitewater's music program playing saxophone, trumpet, piano, guitar, bass and percussion. But there's a twist—audience members are invited to bring their own instruments and join in.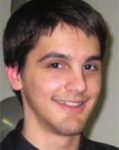 "Anyone can come bring their horn and jump right in," Sauer said. "There are tons of opportunities for students to improvise over chords, and sight read written music."
The invitation is not limited to students with traditional jazz instruments. Those who play instruments as unique as oboe and French horn are welcome to get involved, as well as those who may be just starting out. There is no qualification except enthusiasm for jazz.
"It's very easy music, but it sounds great," Sauer said. "We really just want to give that opportunity. (We want) to see those people who maybe wouldn't have come out to come play and have a good time."
Jazz reading band will happen every month, usually the first Wednesday. It will allow students without much experience to feel the excitement of performing.
"You get to interact in a way that's so unique, it's hard to compare it to anything else," Sauer said. "It's a really great experience. You get lost in the music."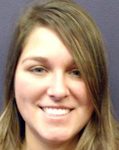 SEAL manager Sara Molnar believes students will be impressed with the talent of their peers.
"The students may know people from their classes that are performing in this. It will be interesting to attend and really check out what they can do," she said. "They're showcasing local talent, and it's such a different type of thing from what we're used to that I think it will be really interesting."
Sauer believes jazz reading band has grown in popularity with students because of its open, inclusive atmosphere.
"You could describe our reading band as a jam session," Sauer said. "You'll be surprised when you're playing with them how fun and relaxed it is."