This review contains spoilers….. 
Vince Gilligan's masterpiece is finally finished.  Breaking Bad came to end on Sunday, concluding in my opinion, one of the best T.V. dramas of all time.
I would be lying to you if I said I had not been itching for the past week, waiting until I got my meth-like BrBa fix.
I will admit the finale was somewhat predictable, but do not by any means, let that lead you to believe that I was not on the edge of my couch for over an hour, soaking in every second the meth-filled, death-ridden finale.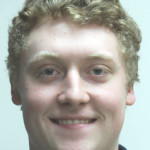 In the final scene, Walter White dies.  His transformation from schoolteacher to criminal mastermind came full circle, and the show's final seconds ended on a happy note.  A strange feeling of sick ominous pride and joy came over me, as I found myself sympathizing for a murderous drug kingpin; a feeling that has grown exponentially since the pilot episode.
When it was all said and done, we knew it was not done for nothing.  Walter found a way to get his money to his children, saved Jesse, poisoned Lydia with the ricin, and ended on speaking terms with his wife, Skylar.
For the first time, Walter admitted to Skylar and the audience why he took this dangerous path.
"I did it for me.  I liked it. I was good at it," he said. "And I was really, I was alive."
The scene was a beautiful piece of art.  From the slight movement of the camera revealing Walt standing in the kitchen to the obvious divide between Skylar and Walt  represented both emotionally in the acting and physically in the wood pillar.
In classic Walter White fashion, his final hours were consumed by a calculated meticulous plan yielding exactly what he wanted; climaxing in homemade machine gun device that mowed down the entire neo-Nazi gang in a swift gruesome, glorious blow.
In the week leading up to the finale, I was convinced that Jesse would ultimately kill Walt with a pump action shotgun to the chest.  This did not happen, but when Walt asks Jesse to shoot him.  Jesse gives the best line of the night.
"Do it yourself," he said.
Jesse leaves the meth prison he had confined in for months, a free man.  Smashing through the gate in a car with tears of joy in his eyes.
For me, the best thing about the series finale was that it ended with a decent degree of closure.  Many shows, especially "The Sopranos" and "Lost" have ended with so many lose ends, viewers often feel cheated.
Instead, the writers left the beginning of Walter's life before he broke bad unknown.  It was the reason why he risked his job, family and ultimately, his life.  Although this is a the first straw that broke the camel's back, what happened over the five seasons makes up for it ten fold.
For me, I was thrilled that Badger and Skinny Pete got a few seconds of face time.  No doubt, they provided the audience with the occasional bong rip filled with comic relief between the drugs deals and murders.
Goodbye Breaking Bad.  You will be missed.
5 out of 5 stars.