By Signe Trewyn
Music Mosaics: Flute & Strings will be held at 7:30 p.m. Oct. 6, in Light Recital Hall in the Greenhill Center of the Arts.
Sarah Altermatt, director of public events for the College of Arts & Communications, said Music Mosaics is a concert series that showcases many different professors who perform different types of music. The upcoming event features a faculty member who is playing the flute.
Typically, the concert features six to eight musicians total, which gives the audience perspective on the different instruments that are played.
Music professor Dr. Benjamin Whitcomb started the Music Mosaics program in the fall of 2002.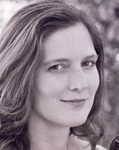 Although there are no students involved with this event, faculty members are involved, and they're the ones who decide who comes to campus to play next.
Leanne League, professor in the music department, will be playing stringed instruments in the upcoming concert.
"I love performing, which is very different than recording because I'm able to connect with the audience, and it is intense because there are no do overs," League said.
She began her musical life when she was only 10 years old. She has been doing Music Mosaics for about 10 years.
League said she likes performing at UW-Whitewater because she has many colleagues here who are her friends.
"It is really fun to play with my colleagues, and it's fun to play with students," she said.
The musicians will play chamber music, which students might enjoy because there is no conductor. One piece, called "Night Music," has a relaxing tone.
Music professor Robin Fellows is playing the flute during the performance. Fellows said his favorite thing about Music Mosaics is the money goes to music scholarships.
The cost of the event is $3 for students. Altermatt encourages anyone who would like to attend the event to purchase their tickets ahead of time to prevent any lines.