By Justin St. Peter
The Warhawks men's soccer team (12-3) certainly has a flair for dramatics. On Oct. 6, the `Hawks won the first annual Shaymus Guinn Cup, scoring with one second left in overtime on the road.
Sophomore forward Sam Novak headed in junior midfielder John Gottwald's corner kick to give the `Hawks a 3-2 victory against UW-Platteville. With that victory, the `Hawks are 1-0 in WIAC play.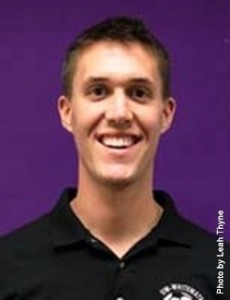 "It was an extremely emotional and powerful win for us," senior defender Kyle Sundby said. "We were all very proud to be a part of it, to give something back to coach after all of the stuff that he does for us."
The Shaymus Guinn Cup was chosen for this rivalry as head coach Tony Guinn played at Platteville from 1985-87. Shaymus Guinn was Guinn's son, who died of cancer last December. He was named an honorary student-athlete of UW-Whitewater last year.
"Hopefully Shaymus has taught them a little bit about life, and I think that I kind of dedicated this season to him," Guinn said. "It's been dramatic and emotional, and we have won a lot of games in the last few minutes."
On Tuesday, the `Hawks traveled to Marian University and beat the Sabres, 2-1, off an overtime goal from junior defender Ryan Reid.
"It was unreal, the ball just came to me," Reid said. "It was something you dream of. If it happened again, I wouldn't believe it was real. Sam Novak played a really good ball, and all I had to do was tap it in."
The very next night, the `Hawks traveled to Illinois Wesleyan, and left with a 1-0 victory. Junior midfielder Michael Montanye assisted Gottwald on the game's only goal. Gottwald leads the team with six goals and five game-winning goals.
Senior goalkeeper Josh Rohde made five saves and recorded his fifth shutout of the season.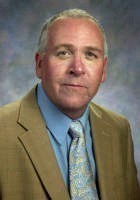 "I think that Josh Rohde is one of the best goalkeepers in the country," Guinn said.
The `Hawks three-game win streak ended after a heartbreaking 1-0 loss at home to Lake Forrest on Oct. 12. The Foresters scored with 37 seconds left, handing the `Hawks their first home loss of the year.
However, the `Hawks shut down senior forward Mahir Mameledzija. Mameledzija was a third-team All-American last year and has 65 career goals in his four-year career.
The `Hawks were back at it the following day as they faced Ripon at home. They dominated the game, winning 3-1. It was the ninth consecutive victory against the Red Hawks.
"We played five games in eight days," Guinn said. "We won four of them, and three out of the five of them were away. I was very happy with that. I think that are a lot of teams in America that wouldn't mind being 12-3."
The `Hawks will host No. 10 Loras College (according to d3soccer.com) at 7 p.m. Wednesday, Oct. 16, at Fiskum Field in Whitewater.
"We want to come out, have a good result and take back the Hawk Cup," Sundby said. "It's going to be a big one for us."