By Ashley Mccallum
Most freshmen at UW-W spend their first month and a half of college stumbling around a new campus and learning the ropes of life away from home.
Freshman Megan Humphreys, however, has gone through the standard freshmen experience but has taken advantage of additional opportunities. She competed in the 2013 USTA/ITA National Small College Championships this past weekend for the tennis team in Fort Meyers, Fla., where she placed fifth in Division-III women's singles.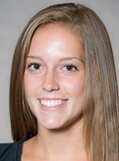 "Before my matches, I would make sure mentally I'm prepared and try to get in the mindset before each one of my matches," Humphreys said. "There's a lot of things going on in Florida, and I had to remember I was there for tennis, and I had to focus on that. Trying to get in the mindset was a big thing."
Unseeded Humphreys started day one of the tournament against top-seeded Megan Tang from the University of Chicago. Tang defeated Humphreys, 6-1, 6-0, meaning the highest Humphreys could place was fifth overall.
None of the four unseeded singles won their first round matches.
"It's never fun to lose, but I knew that the competition up there was going to be tough," Humphreys said. "Losing that match, I was upset because I felt I didn't play my A game. Her style was hard for me to play against, but I knew tomorrow was a new day, and I tried to forget about it and focus on the next upcoming matches."
In the second round, Humphreys served up a win against Cristina Nunez from Ithaca College. Humphreys won, 6-2, 6-1, advancing her to the final match for fifth place.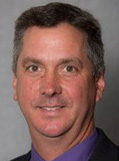 "She came into that second match just like she approaches all her other matches," head coach Frank Barnes said. "She never blows anybody off the court, so it's a waiting game watching every point and every game. It was pretty nerve-racking for the coaches and parents."
The third and final match for Humphreys was against Andrea Madrigal from La Verne. Humphreys won, 6-2, 6-2, to bring a fifth place finish home to UW-W.
"It was a very happy moment winning that last point and knowing I accomplished that," Humphreys said. "It was really humbling knowing I could represent our school. I felt great. It was a good experience all together to be a part of it."
Humphreys' appearance at Nationals was not only exciting for UW-W, but it also was significant for the WIAC. She was the second person in WIAC history to qualify for nationals.
"Having her around for four more years is great for our program," Barnes said. "Hopefully she has more national appearances to come, but for now, we're trying to get her prepared for the conference tournament, which is in two weeks."