By Ryan Altman
Last week, three members of the Warhawks men's tennis squad traveled to Fort Myers, Fla., to compete in the ITA Small College Championships.
The ITA Small College Championships field consisted of some of the nation's top Division-III players.
Sophomore Jake Humphreys participated in singles competition, while the duo of senior Byron Balkin and junior Ben Shklyar competed in doubles.
Warhawks men's tennis head coach Frank Barnes said his players benefitted from playing against top competition in Division-III.
"Jake's added some offense to his game and he is figuring out ways to compete," Barnes said. "[Humphreys] is finding ways to win points other than by just staying in the point."
Barnes also felt good about his doubles team of Balkin and Shklyar.
"Six or seven teams could have won the whole thing, but [the experience] gave them good confidence," Barnes said.
On Thursday, all three Warhawks took the court for their first round matches.  Unseeded Humphreys took on the No. 3 seed, Skylar Butts, from Claremont-Mudd-Scripps. Humphreys took Butts to three sets, but fell in the opening round 6-4, 2-6, 4-6.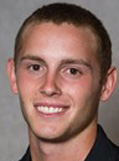 This was Humphreys' first experience at a national tournament, but he didn't let nerves affect his play.
"I really didn't know what to expect," Humphreys said. "I felt that I played really well, and it was a really fun time."
The fourth-seeded doubles pair of Balkin and Shklyar played two matches on Thursday, facing doubles teams from Middlebury College and Johns Hopkins. Balkin and Shklyar lost their first round match against Palmer Campbell and Brantner Jones of Middlebury, 3-6, 3-6.
In their first consolation match, Balkin and Shklyar lost, 0-6, 2-6, to Michael Buxbaum and Emerson Walsh of Johns Hopkins.
After losing his first round match on Thursday, Humphreys fell to Luke Trinka of Bowdoin in his first consolation round on Friday, 2-6, 1-6.
On Friday, Balkin and Shklyar played in their third match of the tournament. This time around, they were on the winning end, defeating Max Littlejohn and Garrett Deguchi of UC Santa Cruz, 6-3, 6-1, for seventh place.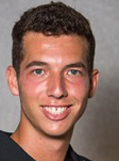 Despite falling short of first place, Balkin found some positives that came out of their play.
"Obviously you go there wanting to win, but it's a long drive home if you don't," Balkin said. "Our goal was to play well and try to execute our game."
Things did not get any easier for Humphreys in the seventh-place match on Saturday. Humphreys put up a battle, but fell to No. 1 seed Eric Helpern of Emory, 1-6, 5-7, finishing the ITA Championships in eighth place.
Being only a sophomore, Humphreys enjoyed the opportunity playing against older, tougher opponents.
"It was humbling," Humphreys said. "I just had the mentality that I had nothing to lose."
The ITA Small College Championships mark the end of the fall season for the Warhawks. Barnes said this experience will help the three heading into the spring.
"We're going to have to be able to keep our composure," Barnes said. "We'll be playing some of the top teams in the nation."
The 'Hawks spring season begins Feb. 1, when they travel to Dekalb, Ill., to take on the Huskies of Northern Illinois University.