A cappella group embraces motto of 'work hard, play later' in life and music:
By Abrielle Backhaus
Kazual, a quartet of four Atlanta-based young men who sing the latest hits of the modern age as well as the greatest hits of the Doo-Wop era, is getting ready for a show at UW-Whitewater.
Three brothers, D-Mac, Playboi and Lil Gabe, are joined by E Jae in an A cappella group that made its start singing in church.
"The other three members are brothers, and I'm their cousin," E Jae said. "They kind of had the group going back when we were kids. I think it started to get serious for us when we were in high school."
A blend of contemporary and classic music, based on the genres of R&B and hip-hop, is the main foundation of the quartet, which will perform at 8 p.m. Oct. 17, in the UC-Down Under.
The tight-knit group has developed its sound based on strong inspirations like Michael Jackson, Boys2Men and *NSYNC.
E Jae said the group focuses on satisfying the masses by mixing R&B and Hip-hop of the '90's with new sounds like Justin Timberlake and Robin Thicke of today.
"We kind of cover a very broad range, and our show, it can actually satisfy audience members from the age of 5 to 95 because we cover such a wide range of music," E Jae said.
Kazual first came to fame in 2008, after the group competed on the reality competition show America's Got Talent. Since then, the group has performed as the opening act for many well-known artists.
"We've opened for different acts like Beyoncé, Nelly; we've done those things, and all of those artists contributed to the mold of Kazual," E Jae said.
Kazual spends most of their time together writing music, practicing, producing and choreographing, E Jae said, and by living together, the group is able to stay focused on its goals.
E Jae said the group believes in the motto, "work hard, play later."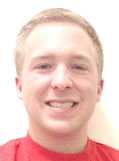 "Free time is a luxury that we really can't afford," E Jae said. "We live together; everything about us is a unit."
Not only does Kazual write and sing music, they practice hard to deliver a well-rounded show to the audience, E Jae said.
"We call it 'the Kazual experience,'" E Jae said. "The reason we call it that is because it's more than just a performance; it's more than just a show."
The group has been offering the "Kazual experience" by traveling and visiting different campuses across the country.
UW-Whitewater's SEAL noticed the group's dedication to each and every performance and the emphasis they put on creating a diverse show.
"We look for diversity and a certain level of appropriateness and professionalism and then a certain standard as far as their talent level goes," SEAL intern Dylan Kersten said.
Kazual values the power of music, E Jae said, and one of the reasons they chose the music industry is because of the way music can affect people.
"Music has this influence on the generation and it's one of those things that no matter how different I am from you or how different I am from the next man, one thing we can agree on is that music is music," E Jae said.