Once every few weeks, there comes a book that is slightly cheesy and predictable, but adorable nonetheless. "The Statistical Probability of Love at First Sight" by Jennifer E. Smith is one of these books.
Like most books or movies that fall into the "romantic comedy" genre, "The Statistical Probability of Love at First Sight" begins with a guy and a girl meeting in a cute way.
Seventeen-year-old Hadley Sullivan is supposed to be flying from New York to London for her father's wedding, but she misses her flight by four minutes. This ends up working in her favor, because she gets a seat on a later flight and meeting Oliver, a Yale freshman who is returning to London for a family event.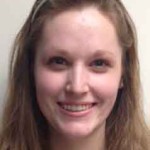 They spend the transatlantic flight talking nonstop and having a series of cute-verging-on-romantic moments, but when they land, they get separated at customs.
They end up losing track of each other without trading contact information, leaving Hadley to wonder if she will ever see Oliver again and if something that felt meant-to-be could really be over as quickly as it began.
While the main plot was romance-driven, this book had some surprisingly deep subplots.
Hadley's dad is marrying the woman he left her mother for a year before the book begins. Hadley has barely spoken to him since he and her mother got divorced, and she refuses to forgive him for leaving. Oliver also has issues with his family. He and his dad have a rocky past, and it's one of the things he and Hadley bond over during their flight.
They swap stories of their best and worst family memories and find more and more in common the closer they get to England.
Smith's writing style is very casual and easy to read. Hadley and Oliver are relatable characters.
When I picked up this book, I was expecting a pretty fluffy Young Adult novel without a whole lot of substance, so I was pleasantly surprised when the characters had realistic problems.
My rating would have been much lower if the family-oriented subplots hadn't been included.
There were a few downsides, though. The book's ending was ridiculously predictable.
It was really easy to guess most of the main plot points (although there was one big thing I didn't see coming). I wish the plot had been more complex, but overall it lived up to my expectations.
Fans of romantic comedies and young adult literature should definitely check out "The Statistical Probability of Love at First Sight." Although it isn't the most intricate novel ever, it's cute and has some good messages about love and family. 4 out of 5 stars.