I have been listening to Franz Ferdinand since I was in high school, yet I had no idea the band was coming out with its fourth album already. The moment I found out they had released their new album, I immediately downloaded it. "Right Thoughts. Right Words. Right Action" sounds and feels like the Franz Ferdinand I started listening to years ago.
Formed in 2002 at the Glasgow Art School in the U.K., the Scottish alternative rock band consists of Alex Kapranos on lead vocals and guitar, Nick McCarthy on rhythm guitar, keyboards and backing vocals, Bob Hardy on bass guitar, and Paul Thomson on drums, percussion and backing vocals.
"Take Me Out," the band's second single and first big success reached No. 3 in the UK charts. Since then, Franz Ferdinand has released a total of four albums, titled "Franz Ferdinand," their debut album, "Tonight" and "You Could Have It So Much Better," a platinum selling album in the U.K. and gold selling album in the U.S.
Franz Ferdinand's latest album, "Right Thoughts. Right Words. Right Action" was released on Aug 26 in the U.K. and on the 27 here in the U.S.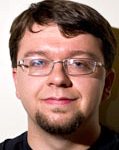 The deluxe album includes ten new tracks, as well as 13 live renditions of songs from this album and previous albums including "No You Girls," "Can't Stop Feeling," and "Ulysses" from their album, "Tonight," and "Do You Want To" from the album "You Could Have It So Much Better." I have mixed feelings on this, as I would rather go to a concert and hear the live rendition for myself rather than on my iPod.
The album starts off right away with a more upbeat tempo with the song "Right Action." This song and its snazzy tempo is reminiscent of Franz Ferdinand's hit single "Take Me Out." The tempo continues with "Evil Eye," which sounds as though it should be played at Halloween parties, "Love Illumination," "Stand on the Horizon" and finally "Bullet". Other songs on the album, including "Fresh Strawberries" and "Brief Encounters," have a mellower tempo.
I will not say it is Franz Ferdinand's best album. I enjoy it and do not regret purchasing it. However, I still think their best album to date is "Tonight." Released Jan. 24, 2009, the band added dance and electronic music to their repertoire. Where "Right Thoughts. Right Words. Right Action" might sound like an album about breaking up, "Tonight" sounds more like a night on the town, stopping at local pubs and meeting new people.  "Tonight" has plenty of Franz Ferdinand's snazzy beats that they incorporate in plenty of their songs. "Right Thoughts. Right Words. Right Action" has only a handful of songs that really get me tapping my feet.
While the album "Right Thoughts. Right Words. Right Action" still has that Franz Ferdinand feel, its shortage of the upbeat tempo that the band typically incorporates makes this one a solid three out of five. If you are new to alternative rock bands, Franz Ferdinand is still a great entry point into the genre. If you're already a fan of Franz Ferdinand, you cannot go wrong with adding the album to your collection.