By Michael Riley
Chancellor Richard J. Telfer was appointed Oct. 16 to serve as the interim UW System President, effective Jan 1, after former President Kevin P. Reilly stepped down at year's end.
Reilly was the second-longest serving leader in the UW System's history and left the organization to advise the American Council on Education.
Telfer joined UW-Whitewater in 1985 as an assistant professor. He has served in a number of roles, including provost and associate vice chancellor, chair of the department of curriculum and instruction, and assistant dean of the graduate school.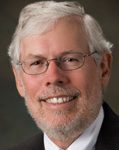 "I am very flattered to be asked to do it," Telfer said.  "The UW system is an important and wonderful organization. I hope I can contribute in a positive way."
Telfer said his role depends on how long it lasts and said the process will be clearer as January approaches.  He said the majority of his time would be spent preparing for the 2015-17 biennium budget.
Michael J. Falbo, president of the UW System Board of Regents, who announced the appointment in a news release, said Telfer understands higher education because of his work as a faculty member, administrator and academic leader.
"We are fortunate to have someone with his considerable experience and leadership skills, who can provide an important sense of stability during this transition period," Falbo said.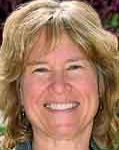 In Telfer's absence, Provost and Vice Chancellor Beverly A. Kopper has agreed to serve as the interim chancellor beginning Jan 1.
Kopper said she was not surprised by the UW System decision.
"The board recognized [Telfer's] leadership, and he certainly is a leader with integrity," Kopper said.  "I also think that the board and the president in the System, they are really starting to realize all the wonderful things that are taking place on this campus."
Kopper's current responsibilities as provost and vice chancellor focus primarily on academic affairs, but as chancellor she will be the head of all divisions.
When Kopper was appointed in March 2010, she said she was told UW-Whitewater was one of the state's best-kept secrets.  Three years later with record marks in retention, graduation and enrollment, UW-Whitewater is a secret no more.
"One of the beauties of this campus is there is a real collaborative spirit here," Kopper said. "We all pride ourselves on working together and being a team, which won't change no matter who is at the helm."
Before 2010, Kopper served as the Associate Provost for Academic Affairs at the University of Northern Iowa.
Telfer said he believes Kopper will be successful as interim chancellor.
"She will do an excellent job and knows the campus," Telfer said.  "There will be things that will be a surprise to her, just like there will be a few surprises for me.  She is capable of doing it and has a great team."
Telfer will remain the interim president until the next UW System president is hired.  A recruiting effort is underway, and once finalists are announced, the Board of Regents plan to name the next president in January 2014.