Bags, bottles focus of Sustainability Day
By Thomas Zimmer
In the push to go green, the university hosted its annual Sustainability Day on Wednesday, Oct. 23.
Student organizations Student Allied for a Green Earth, Earth Initiative and Creative Marketing Unlimited partnered to help educate students and faculty on the importance of sustainable living.
"Tapped," a film depicting the environmental implications of bottled water, was shown in the Summer's Auditorium, and an electric car show outside the university bookstore prominently displayed four sustainable engines.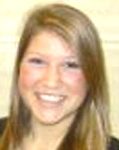 Kiersten Boos, the account executive of Earth Initiative and vice president of CMU helped conduct informative events in the University Center throughout the day.
Boos said the Earth Initiative provided students the opportunity to trade 20 platic bags for one free reusable bag.  They also provided games like sustainability bingo to inform students about the enviromental effects their actions create.
"We want students to be aware of what Earth Initiative is; not just the name but the idea behind us; that we're trying to increase sustainability in everyday life.  We want students to be aware of the little things they can do in their everyday life that will impact the Earth in general," she said.
Performing the plastic bag drive has been a focus for Earth Initiative during the past year.
"Every little bit counts, and if everybody says that one plastic bag doesn't matter, then that's a lot of plastic bags that add up. If everybody does their part, every day, then it makes a huge difference," Boos said.
Boos said without a dedication to sustainability, there can be a ripple effect creating a larger enviromental problem.
A campaign to limit this ripple called Take Back the Tap, which has launched in the last year, focuses on educating students about the negative effects of bottled water.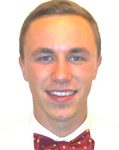 Take Back the Tap co-chair, Dylan Waldhuetter said he founded the organization with Cameron Barker to create a campaign that the average student could support, and more importantly understand.
"A big thing with sustainability is education and that's really what it comes down to, so students can make more informed decisions," Waldhuetter said.
Student turnout was particularly high this year, due to the high interest in the Take Back the Tap, Boos said.
"We took a hands-on grass roots approach.  We approached students and handed out water bottles and engaged them in learning about sustainable practices," Waldhuetter said.
Take Back the Tap volenteers walked up to every student in the UC with a plastic bottle and explained the dangers of a single bottle.  After explaining, they offered every student a reusable water bottle donated by multiple organizations who support the campaign.
"Take Back the Tap will be doing water taste testing, and we will be doing more water bottle handouts," Waldhuetter said.  "We will be hosting a sustainability fair next semester where businesses and speakers can bring in students to interact and learn more about sustainable practices."
Waldhuetter said the underlying message of sustainability day related back to everyone making changes for the betterment of the world.
"The world is definitely changing very quickly right now and the only argument that happens when it comes to climate change anymore is whether humans have an impact or not, and I think it's pretty obvious that they do," Waldhuetter said. "So, while it may not directly impact you today or tomorrow, it will impact the people that exist after you, and that's exactly why students should care."