By Ryan Altman
After an undefeated fall season, the Warhawks women's tennis team won another title Sunday, edging out UW-Lacrosse for its seventh consecutive WIAC Championship.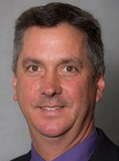 This past weekend, the traveled to Madison, Wis., to compete in the WIAC Championship, where they entered as the favorites at almost every position in the lineup.
Leading up to the WIAC Championship, the 'Hawks had won all ten of their dual meets. Most importantly, the 'Hawks dominated the WIAC, only dropping two matches altogether in conference play.
Women's head coach Frank Barnes was a little surprised this year's team was so dominant.
"We only had three players who had played in this tournament last year," Barnes said. "Our starting lineup was almost all new."
For Bayliss, this was her fourth singles title in four years. By doing so, she became the first player in school history to win a title all four years at the tournament. On top of finishing first, Bayliss also received the Judy Kruckman Scholar-Athlete Award for her academic and athletic successes.
"It's an honor," Bayliss said. "I'm excited because the women's tennis team has been really good for a long time, and I never thought I could do it."
On Saturday, none of the 'Hawks' competitors in singles had to take the court in the first round. All six received No. 1 seeds and automatically gained first-round byes.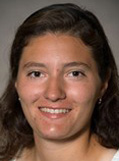 In the second round, the 'Hawks fared well. At No. 1 singles, senior Alexandra Bayliss won her opening match in straight sets, 6-2, 6-0, against Morgan Counts of UW-Oshkosh.
In other 'Hawks singles play, freshmen Megan Humphreys and Amy Upthagrove, sophomore Erika Williams, and senior Jessica Vitale were victorious in their second-round matches.  Senior Jackie Vitale fell in three sets, 2-6, 6-4, 1-6, against Maddie Johnson of UW-Eau Claire at No. 2 singles.
Two doubles teams also came away with spots in Sunday's final. Humphreys and Williams defeated Mary Frassetto and Madison Rossebo of UW-Eau Claire, 8-2, while seniors Hillary
Franzen and Abby Day beat Paige Kuepers and Colleen McCullough of UW-Eau Claire, 9-7.
The 'Hawks had a strong showing on Sunday as well, as the 'Hawks took home five of six singles titles and one of three doubles titles. Bayliss, Humphreys, Williams, Upthagrove and Vitale won first place in singles, while the doubles team of Franzen and Day were victorious at No. 3 doubles.
After winning the No. 3 doubles title, Franzen said she was happy to win a championship.
"I was pretty excited," Franzen said. "It was exciting because [the victory] was definitely the climax of my season."
Other top finishers for the 'Hawks included Vitale at No. 2 singles and No. 1 doubles. Vitale finished third in singles and doubles with Bayliss. At No. 2 doubles, Humphreys and Williams took home second place.
After winning the team title with 21 points, Franzen said it was nice to see the team's hard work pay off in the end.
"It always feels good because we work really hard during the season," Franzen said. "It's nice to see because we wanted to maintain the tradition of winning [the conference championship]."
Barnes said that all members of this year's championship team will return in the spring. The spring season begins March 7, when the 'Hawks host Hope College.