By Ashley Mccallum
The UW-W women's bowling team ended last year in a way with its third appearance at the United States Bowling Congress (USBC) Intercollegiate Championship Tournament, where it placed seventh, and its first appearance ever at the NCAA Women's Championship, where it also placed seventh. The Warhawks were the only Division-III team in history to make it to the NCAA championship.
This year, the 'Hawks are back and ready to improve as the ultimate underdogs in collegiate bowling.
"This year I think we have a lot more depth than we did last year," head coach Leann Eimermann said.
Returning to the roster as key players from last season are seniors Ashley Bell, Katie Zwiefelhofer, Tracy Fakes and junior Dayna Mackie. Sophomores Lindsay Rusch and Jaymi Watson are expected to fill the gap left by Michelle Wallenberg, who graduated after last season.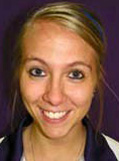 "Last year our team was good, but this year our team is definitely better," Bell said. "We have a really strong group of freshman coming in, not to mention we have a lot of underclassmen who really stepped it up over the summer."
The Warhawks will see many fresh faces on the lanes this year. Ten freshmen are on the team's roster including Amanda Van Duyn from Kenosha, Wis., and Taylor Hoppe from Rockford, Ill., who have with the team in the months leading to the start of the season.
"It is different coming from high school bowling to college bowling," Hoppe said. "After our scrimmage, [I realized] it definitely is way better than high school tournaments. I expect our season to be terrific and we are looking to head back to nationals."
In the NCAA.com preseason polls, the 'Hawks are ranked eighth in the nation ahead of former national champions Valparaiso University. The top two teams from last season, defending national champions, the University of Nebraska-Lincoln Huskers, and the Vanderbilt University Commodores remain the first and second-ranked teams.
Last season, the Warhawks were the only team to have a winning record against the national champion Huskers with a record of 4-3 against the Big Red.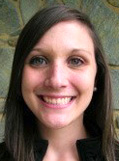 The ladies said they were looking forward to meeting with the Huskers again this season.
"We're really excited to bowl [the Huskers] because we know that we can beat them," Eimermann said. "I can predict that we'll be ranked somewhere in the top four this year."
Eimermann is going into her third year as head coach after bowling for the Warhawks for four years from 2006-2010. Eimermann said she believes that setting goals for the team is the key to a successful season.
Bell and Eimermann agreed that keeping a positive mindset is crucial in a game that depends very heavily on not only physical ability, but state of mind.
"I don't really think when I bowl," Bell said. "You can ask my coach; when I go up to the line, she says 'OK, what are you thinking about?' And I say, 'Nothing.' She asks what am I trying to hit and I say, 'I don't know.' But when it feels right, it's right."
The team will travel to Elmwood Park, N.J. this weekend for their first tournament of the season.
"I think that it is really amazing what we have here at Whitewater, that we don't have all the scholarships and all the money, but we can still compete at the national level," Eimermann said. "It's really exciting, and I enjoy being an underdog. We probably shouldn't be as good as we are, but because we are able to form a team full of players that love the game, that's why we're so successful."