Football: Leipold Teleconference call – UW-Platteville (10/30)
By Erik Lewis
This week, the No. 6 Warhawks face yet another tough opponent when one of the most powerful offenses in the conference, the No. 8 UW-Platteville Pioneers, comes to town Saturday.
Coming off a tight, 17-14 win in Oshkosh, the Warhawks will have to score a lot of points to keep it close in what should be a high-scoring affair on Homecoming.
The top 10 matchup pits the WIAC's two highest-scoring, undefeated teams against each other.
The matchup has many similarities, including style of play.
Until recently, Whitewater was more of a ground-and-pound type team with its running game, but this season has switched to an explosive, quick-strike offense just like the Pioneers.
Both teams' explosive styles have led to many high scoring affairs, with the Pioneers averaging one point more per game (48 to 47).
The Pioneers have only been in one close game this season, a narrow 24-23 win over UW-Stevens Point.
The 'Hawks have been in very few close games this year, but the three-point win Saturday proved to Leipold that his team can finish off games, something they didn't do as well at last year.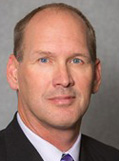 "I view it as we've still got to find a way to come out on the winning end and come into it as an underdog this week," Leipold said. "The way we look at it is, and deservedly so, Platteville was picked to win the conference. We're still fighting our way back into that kind of conversation."
The Pioneers, who finished 2012 at 8-2 overall and 5-2 in the WIAC, were the preseason selection to win the conference. Despite the fact the 'Hawks are the home team, Leipold sees his team in somewhat of an underdog situation.
"We've got kids that have been in this program long enough. They know that Platteville has jumped on the national scene kind of late," Leipold said. "People in the WIAC have known this has been a good football team the last three seasons."
The Pioneers are coming off a dynamic 59-35 win over UW-Stout that showed their offensive prowess. Pioneer quarterback John Kelly threw for 330 yards and five touchdowns in the game, with tailbacks Andy Puccini and Lee Vlasak running for three more scores.
That balance is what the 'Hawks will have to focus on stopping or it could spell trouble.
"When you try to pressure them they get rid of the ball quickly," Leipold said of the Pioneer's spread-attack. "If you sit back there and only rush three guys, there's just too many open zones."
Leipold also knows that Kelly is able to use his legs to move the ball. Last week against Stout, he avoided a sack for a 15-yard loss, spun out of a few tackles and got a first down. Kelly finished that game with 79 rushing yards on 12 carries.
Kelly has thrown for an average of 303 yards per game and a league-high 27 touchdowns, while also adding three rushing scores, so the 'Hawks' top-ranked pass defense [giving up nearly 155 yards per game] will be tested.
"They've got man-beaters, they have speed-option in their attack to make sure you play option-responsibilities. It's a diverse package and we're going to have to find a way to get him out of rhythm."
The 'Hawks receiving corps of Jake Kumerow, Justin Howard, Tyler Huber and Steve Morris along with the combination of tailbacks will need to continue its production to succeed in this matchup.
Of late, the receivers alongside Kumerow have taken some defensive pressure off him, like Joe Worth and Steve Morris. Leipold likes how Worth has "done the dirty work" for the 'Hawks in tough situations.
Worth came up with a huge catch against the Titans last week to help the 'Hawks win.
"Again, in the games, Andy Kotelnicki has done a great job with Matt Behrendt on where to go with the football and to play within ourselves and make good decisions," Leipold said about Behrendt's ball security. "We want to be smart with the ball if that means throw it out of bounds."
Behrendt has thrown for an average of 239 yards per game and 19 touchdowns without an interception this season.
"From the first day we step on the field we're talking about keeping the ball in proper position and those things have paid off," Leipold said.
Leipold knows the season is winding down and the winner of this game will probably have a "leg up" with two weeks to play, but he isn't overstressing the importance of this one game. Why?
"If you throw all your chips in and it doesn't turn out the way you want, how do you go into the last two weeks? We have plenty to play for no matter how it turns out."
The winner of this game will have sole-possession of first place in the WIAC with two weeks to go. If Whitewater can make it far enough into the playoffs, it would likely see No. 1 ranked Mount Union University (7-0) again.