By Emily Leclair
The UW-Whitewater women's soccer team ended the regular season with a win against UW-Stevens Point on Saturday, 4-1.
The team ended its season with an overall record of 14-0-4 and is 8-0 in conference play. The Warhawks will host the WIAC Tournament beginning Nov. 5 and will enter as the No. 1 seed with a first-round bye.
The first half of the game ended scoreless for both the 'Hawks and the Pointers. The 'Hawks came out ready to dominate the game, firing four shots within the first 10 minutes.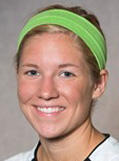 "Today, we had a lot of perseverance," senior defender Laren Nashleanas said. "The first half wasn't really going our way, but we didn't give up and came back the second half and put four goals away."
Sophomore midfielder Jenna Woodson was the first to get the 'Hawks on the board in the 58th minute off a penalty kick. The goal was Woodson's third of the year.
Freshman forward Brianna Reed scored the game-winning goal in the 61st minute and added an insurance goal in the 65th minute. Reed is the team's leading scorer with 11 goals this season.
The final goal for the 'Hawks came from freshman forward Carly Pottle in the 67th minute. Pottle also had an assist and senior defender Jessica Allemang tallied her fourth assist of the year.
The team outshot the Pointers by a total of 18-4, including 9-0 in the first half.
Junior goalkeeper Jordan Myers earned the win, improving her record to 14-0-4 for the year. Myers had two saves in the game and allowed only one goal in the 88th minute.
The second place team in the WIAC is UW-Oshkosh, who enters the tournament with an overall record of 11-7-1 and a conference record of 6-2.
The 'Hawks won the WIAC Tournament last year for the first time in school history and have been in the title game three years in a row.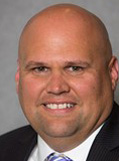 "We have a lot of experience, and I think the team is ready," head coach Ryan Quamme said. "They were a special group coming in, and they are always motivated."
The tournament will take place on Fiskum Field. Hosting the tournament will be an advantage for the team.
The team is excited and proud to be hosting the tournament, Quamme said.
The 'Hawks will host the lowest seed of the tournament in the second round. The game will be at 6 p.m. on Nov. 9.
"We're not taking any team lightly," Nashleanas said. "There have been some close games in conference, and we're ready to come out strong and beat them again."