By Abrielle Backhaus
Bullying is one of the most challenging concerns among youth and young adults today. UW-Whitewater will welcome the Gay Men's Chorus of Los Angeles and the It Gets Better production as a theatrical response to the stresses of bullying.
GMCLA will use the Young Auditorium for a special production of It Gets Better Thursday, Nov. 7, and will conclude a week of presenting events to the university and community that focus on ending bullying and encouraging conversations about LGBT rights on Friday, Nov. 8.
Young Auditorium Marketing Director Leslie LaMuro said GMCLA's diversity and anti-bullying message appealed to the UW-Whitewater campus.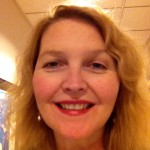 "They try really hard to include everybody and be understanding, and it allows for a lot of discussion," LaMuro said. "Hopefully for even people that don't face those challenges, people that are hearing this will have a better understanding that this is something that has to stop."
The first It Gets Better video was uploaded to YouTube in September 2010. The video's intent was to offer a message of hope to lesbian, gay, bisexual and transgender adolescents.
GMCLA is in the middle of their weeklong stay at UW-Whitewater, introducing thoughtful learning and dialogue within the community that is arranged to ensure that all young people grow up in a safe and supportive environment.
"They're working with a number of different organizations and schools and people," LaMuro said. "To help, specifically, LGBT youth tackle the conflicts that come from bullying and other challenges that they face with their situation."
There are approximately 240-250 members within GMCLA from all different backgrounds and upbringings. Seven of those members, including Mario Mosley, are visiting the UW-Whitewater campus this week.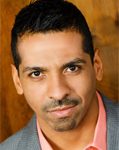 Originally born and raised in Los Angeles, Mosley said he heard about GMCLA from friends who were members, but it wasn't until he heard about the It Gets Better project that he decided to involve himself.
"I knew it was something really special, and I wanted to be a part of it," Mosley said.
In school, Mosley said he was the mixed kid; half Mexican, a quarter black and a quarter Native American who grew up in a financially disadvantaged home in a neighborhood filled with violence, and he experienced bullying for those reasons.
Mosley said the It Gets Better tour is different from his previous work as a background singer for Kelly Clarkson and being involved in TV advertisement commercials. He said he enjoys this more because of the difference he can make in people's hearts.
"We're always shocked and thrilled to see the change people can go through so quickly when they finally see that, in the end, we all just want to be loved and accepted," Mosley said, "I think that's just such a calming human need and desire, people just want to be loved and accepted for who they are."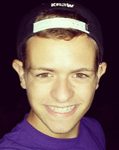 James Sheets, student president of UW-Whitewater's Impact, a group that supports the entire LGBTQA community, said he is excited to have GMCLA attend campus to inform people of diversity and acceptance.
"Since it falls into the campus diversity, I know that this will be a great way to promote the event, and people already have the mindset of diversity," Sheets said.
Sheets said he and members of Impact will attend the World Café event GMCLA is hosting at 8 p.m., Friday Nov. 8, in the Fern Young Terrace.
"I think this will be a really great opportunity for the students," Sheets said, "And kind of just rebuild the whole atmosphere of understanding, acceptance and camaraderie."
The week's events so far included the It Gets Better Workshop program on Nov. 4 and the It Gets Better Project Journey program Nov. 5.
The It Gets Better Choral Music Program runs from 6:30 to 8:30 p.m. Nov. 6 in the Young Auditorium. For more information on the programs visit www.itgetsbettertour.org.