Campus radio station serves students, community
Nov. 13, 2013
By Bethe Croy
You won't hear today's "top hits" on the campus radio station very often. In fact, 91.7 FM The Edge prides itself on having a unique sound and an outlet to benefit the community.
This year, the student-run station is making some changes in an effort to increase involvement and awareness of the organization. Some of these changes include creating a new logo, renovating the office, updating equipment and increasing participation in campus events.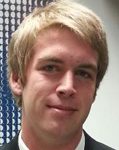 One goal for senior Joe Schultz, station manager of The Edge, is to inform students about the benefits of becoming involved with the station.
"Honestly, it's just a great organization to be involved with," Schultz said. "We do a lot for the campus, and we do a lot for the community."
Schultz said the station serves as a resource to student organizations, residence halls, fraternities and sororities by providing numerous services, such as playing music at fundraisers, bringing in bands for various events and creating public service announcements and promotional material for organizations.
The executive board for the radio station also started the 91.7 The Edge club this year to encourage participation for any students with an interest in radio. Similar to enrolling in the practicum class, Communication 230, students who join would attend general staff meetings, help host events, produce public service announcements and promotional material for on-air radio, and join a committee through an executive board member, Schultz said.
Brian Lucas, director of radio and station adviser, said in addition to Warhawks sports coverage, The Edge offers a diverse music selection that can't be found on popular radio. The station also airs public service announcements for local and nonprofit organizations to inform listeners about events such as fundraisers and blood drives, Lucas said.
Students who work at the station also improve communication abilities while learning how a radio station works, providing skills and experience in business management, budget considerations,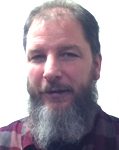 public relations and creativity, Lucas said.
"There are practical skills that students learn in the process of being involved with the radio station that they can use in a variety of places," Lucas said.
Perhaps the most prominent benefit to the community is the entertainment value. The radio station primarily plays alternative and indie music, but it also plays some classic rock, hard rock, electronic and dubstep shows and metal at midnight, and Wednesdays are dedicated to "Hip-Hop Humpday," Schultz said.
Schultz, in his third year of being involved with The Edge, said in this year alone, the station has made efforts to get its name out there and increase its visibility on campus. The radio station was fully involved in homecoming this year for the first time and took first place in both the Championship Trophy and the Chancellor's Spirit Cup, Schultz said.
In addition, The Edge is creating a new, more professional logo and is undergoing office renovations to create a more open and friendly space for students to study and relax, he said.
"It's nice to let people know that we exist," Schultz said.
Schultz encouraged any students interested in becoming involved with the station to contact him or any other executive board member on campus.