Men's Soccer: Warhawks battle through adversity
By Justin St. Peter
The dictionary definition of adversity is a difficult situation or condition. The Warhawks men's soccer team conquered many difficult situations and accomplished the third most wins in school history this year.
The `Hawks (14-6-1) were down multiple times and were able to come back and squeak out last-second or overtime victories. They went 5-0-1 in overtime this year, including a crazy game against UW-Platteville for the inaugural Shaymus Guinn Cup.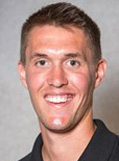 "This year was all about playing through adversity, which was something that Shaymus did and had an enormous amount of strength to do that," senior defender Kyle Sundby said.
This season was dedicated to Shaymus Guinn, head coach Tony Guinn's son 11-year-old son, who passed away less than a year ago after a four-year battle with Ewing's Sarcoma and leukemia.
"This team was greatly influenced by Shaymus Guinn," Sundby said. "The majority of the team knew Shaymus a bit last year and were fortunate to meet him. The whole team was with coach throughout this hard time and then coming back together after Shaymus passed."
The signature moment for the team was the come-from-behind victory against UW-Platteville on Oct. 6 for the Shaymus Guinn Cup (Guinn played for UW-Platteville from 1985-87). They were down 2-0 before freshman forward Eduardo Gutierrez netted a goal right before half. Sophomore midfielder Austin Saari found senior defender Bob Shone for the tying goal.
With one second left on the clock, sophomore forward Sam Novak headed in the game-winner off junior midfielder John Gottwald's corner kick.
"Scoring two goals in the last couple minutes, one with one second on the clock to win the game, that was probably the most exciting thing for me this season," Guinn said.
The 'Hawks went on a roll to start the season going 8-0. The `Hawks wound up going 3-2 in conference after a 2-1 loss to UW-Superior in the first round of the WIAC tournament.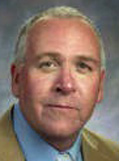 "We came out, and we were ready to play," Sundby said. "At the start of the game, we had three or four opportunities right away that if things went a little bit differently, could have gone in goal, but we just put them on frame."
Guinn was proud of how the 'Hawks played not just in that game, but the whole season.
"We won a lot of games in overtime, and the guys never gave up," Guinn said. "All the way down to Superior in the second half, we just couldn't find the second goal."
Sundby started off as a manager after transferring here after his freshman year.
"My four years at Whitewater have been great," Sundby said. "It has been a great program to be a part of. I have played with a lot of great players. It has just been enjoyable. We have had a lot of success, and we have done a lot of great things. It's fun to have been a part of a winning program that has won WIAC Championships and gone to the NCAA tournament."
He will miss being with this team.
"This team was a great group of guys, and I can say that all of them are my closest friends," Sundby said. "The team in general was a huge bright spot for me this year. It is going to be tough to not be with these guys every day."
Guinn summed it up best about losing three seniors, forward Nick Kliminski, and captains defender Bob Shone and Sundby.
"I have become real close to those guys, and that's been real positive," Guinn said. "They have enriched my life, and I hope that I did the same with them.