LEAP program lets students, faculty make changes to campus
By Lucas Wimmer
Carmen McCray's expectation in coming to UW-Whitewater was to have school change her, not for her to change the school.
That is exactly what happened to McCray, however, with the help of the Liberal Education and America's Promise (LEAP) program.
The LEAP program is campus initiative that enables students to take ideas and create a difference with university support during the course of three semesters, said Associate Dean of the College of Business and Economics Lois Smith.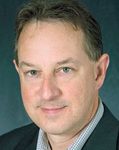 Each group goes through two eight-hour workshops in January to refine its ideas. After implementing the ideas on a trial basis for one semester, two more eight-hour workshops take place in May to review progress and update plans for the group, said assistant vice chancellor for Academic Affairs Greg Cook.
This year's themes are inclusive excellence and innovation, Cook said.
McCray's team is implementing its plan to integrate the English department with the Young Auditorium and expand a program McCray created called Connect the Dots.
Connect the Dots is a program that helps accommodate at-risk students, McCray said.
The LEAP program will allow sophomores to participate instead of only freshmen, McCray said.
McCray said the LEAP program has benefited her in a few different ways.
"It's gotten me connected with staff across campus, just from working with the staff on my team from the previous year and the team I am working with this year," she said. "It has diversified me on campus."
For participating in the program, each person in the group receives a stipend funded by the Provost's office. Each participant receives $200 after the January workshops and $600 after the May workshops, Cook said.
"The Provost's office has really supported the LEAP initiative as a way to enhance teaching and student-learning all across campus," Cook said.
Cook said the LEAP program is important to students because it helps students learn more skills to be employable and successful in their career field.
"It helps students to understand that this is what students are looking for, so with LEAP we want to help students be ready for that marketplace and know what students are looking for," Cook said.
Each year, the theme of the program changes.
The inclusive excellence theme was chosen to help provide a more multicultural learning environment, and innovation was chosen to bring new ideas to provide the best opportunities for students to learn, Cook said.
Last year's theme was breaking down silos, which meant creating teams that included people from different offices instead of having teams all from one office.
The LEAP program was started in 2005 by the Association of American Colleges and Universities. Wisconsin was the pilot state for this program, Cook said.
In 2010, UW-Whitewater adopted the Essential Learning Outcomes provided by the LEAP program, Cook said. These outcomes include knowledge of human culture and the physical and natural world, intellectual and practical skills, personal and social responsibility and integrative learning, according to a handout produced by the Association of American Colleges and Universities.
Smith said that previous to the LEAP program, each office on campus had its own different set of learning outcomes. The new Essential Learning Outcomes provided by LEAP, which were approved by Whitewater Student Government, Faculty Senate, Academic Staff Assembly, Student Affairs and administrators, provide overarching goals for the whole campus, Smith said.
UW-Whitewater began offering the workshops, like the one McCray is participating in, in 2011, Cook said.
Since the workshops have been offered, 60 teams and almost 300 individuals have participated, according to a handout from the office of the Provost's office.
Smith said all students are encouraged to apply for the program, especially students with junior or lower standing, because the program takes three semesters, Smith said.
Students interested in applying should form a team of three with representatives from three of more different departments with at least one student, and apply with Cook at [email protected].
Applications should include a list of group members, a one-paragraph description of the group's goal and main motivation for participating in the program, and which dates (January 7-8, January 14-15, May 19-20, and May 22-23) would be best for your group's workshops.