Music Mosaics has supported scholarship program since 2002:
By Lea Staedtler
Faculty members of the department of music have teamed up to raise scholarship money for incoming and continuing music students, and help students better afford school.
Now in its 11th year, the Music Mosaics series features faculty recitals highlighting a different music genre, instrument or theme.
One-hundred percent of the money goes toward the music department's scholarship fund.
Benjamin Whitcomb, professor of cello, created the series in 2002. Together with a committee, he coordinates six to seven recitals each year.
Whitcomb said another one of Music Mosaics' primary functions is to attract more music students to UW-Whitewater.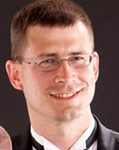 "When students end up going elsewhere, we ask them why, and it's often because they got a better scholarship offer at some other university, and so we kept thinking we have to keep getting more scholarship money," Whitcomb said.
Over the years, the series has been a successful way to bring in money, as the amount raised has increased to a few thousand dollars, he said.
Matthew Sintchak, professor of saxophone and jazz, said the series is a way for faculty to recognize students.
"We want to give back to the department and to the students, who work very hard to deserve a scholarship," Sintchak said.
The music department also hopes to increase the number of attendees at live classical music performances. Whitcomb said the recitals always have a unifying theme to appeal to people who might not be familiar with the performer, but are instead familiar with the pieces played.
Each year, several faculty members are recruited to perform. The committee tries to make the series different every time to feature a variety of instruments, including winds, string and vocals. It also seeks to represent different music genres or composers to reach a broad audience.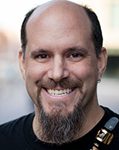 Sintchak has performed several times over the last few years and said he always enjoys it.
"Last year was so much fun, I really wanted to do it again with a different twist this time," Sintchak said. "It is a great opportunity for our faculty to play high-quality music and inspire students."
Three performances are planned for the spring semester, including the UW-Whitewater Piano Trio, a unique theatrical work by Igor Stravinski called "A Soldier's Tale" and a vocal showcase.
Whitcomb said he encourages people to attend regardless of their musical preferences.
"I hope people would give it a try sometime, kind of like a challenge; I dare them to," Whitcomb said. "If they go, I think they'd be surprised how much they enjoy it."
Ticket prices for the Music Mosaic recitals are $3 with a student ID, $6 for those over 65 and $7 for the general public.
All recitals are held in the Light Recital Hall and start at 7:30 p.m.