Senior Josh Wang has played piano since he was seven:
By Lauren Piek
At the tender age of seven, senior Josh Wang found the inspiration he needed to start his career in music. His older cousin played piano, and Wang has followed in those footsteps ever since.
Now Wang is putting his years of study on display at his senior recital at 7:30 p.m. on Dec. 8 in Light Recital Hall.
After beginning the piano at such a young age, Wang said he continued to hone his craft throughout middle and high school. He attended piano camp at UW-Whitewater in the summers of 2006 and 2008 and said his experience helped him decide on pursuing a college career at UW-Whitewater.
"When I came to audition, I already knew the piano faculty, and they greeted me as someone they knew well," Wang said. "I was comfortable here. It was a good fit."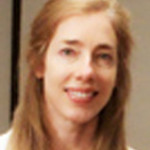 Wang also worked as a counselor at the camp in 2011 and 2012.  During his time at piano camp, Wang met Dr. Karen Boe, a piano professor at UW-Whitewater. Boe has been helping Wang prepare for the recital and his Master's Degree auditions.
"Dr. Boe has been one of the most encouraging faculty members here," Wang said. "Not only is she my primary teacher who I see once a week, she's helping me prepare for graduate school, and that's a big thing she's gone above and beyond to help me get ready for."
Wang said he is looking at graduate schools around the Midwest, including Northwestern and Indiana University.
Boe said she thinks he will be successful in his auditions because of his talent.
"Josh is a very gifted performer and musician," Boe said. "He has the most incredible personality in terms of magnetism, how he is outgoing and his ability to connect with people through music."
Wang's friend and fellow music student, senior Jennalee Brummel, said she agreed that Wang has a special way of connecting with his audience.
"As a piano player, he has the ability to communicate through his playing," Brummel said. "He can connect with different people and convey different emotions, ideas, feelings, and pictures."
Wang's accomplishments reach beyond playing piano as a student at UW-Whitewater. He also plays at First English Lutheran Church in Appleton and has served as the music director of the church since he was a freshman.
He also has collaborated with the Lake Geneva Symphony Orchestra, accompanies the UW-Whitewater choirs, performs vocals in concert choir and plays with a quintet of other musicians.
Wang said he has enjoyed the various opportunities to play with other musicians.
"Piano players often, traditionally, aren't in big ensembles, so it's good for us to get out of our little shell of just playing solo piano music," Wang said.
Wang will perform four pieces during his recital:  "Prelude and Fugue in A minor," by Bach; "Sonata in E-flat, Hob. XVI:49,"  by Haydn; "Ballade No. 2," by Chopin and "Sonata No. 4, Op. 29," by Prokofiev.