Global Education opens door to study abroad opportunities
Dec. 11, 2013
By Thomas Zimmer
For years, students have pushed their education beyond the classroom to gain the intangible skills necessary to survive in the working world.  The Center for Global Education has been a catalyst for this by aiding students who want to study abroad.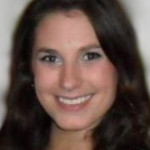 Leah Wazy, a junior at UW-Whitewater, plans on studying in Liverpool, England, this spring.   As a theater major with a dance minor, Wazy said she chose Liverpool because they have a great dance program.
"I'm looking forward to experiencing new classes in a new culture and a new world," Wazy said. "I think it's really going to broaden my horizons and help me grow as a person."
Being able to adapt to change is an important life skill, and traveling to another country can help you gain that experience.  Employers see this and know that you are open to a changing environment and new experiences, Wazy said.
Wazy plans on leaving Jan. 1, 2014, and staying for five months.  She hopes to travel over Easter break and see more European culture in neighboring countries.
"I'm expecting this to be a mind-blowing experience," Wazy said. "My professors and advisers from the Center for Global Education have supported me through the process, and I know this will be something I never forget."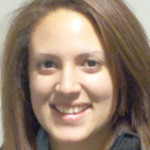 The Center for Global Education helps students maintain a connectwion with UW-W even while they are overseas.  Lucretia Limerick, a senior finance major, said she had an international adviser who lived in England while she was there.
Limerick traveled to Liverpool during her sophomore year and Ghana in January 2013 and describes the experience as eye opening.
"I think studying abroad is very helpful with building your network; I learned so many knowledge-based skills as well as the intangibles," Limerick said.  "Networking and the friendships that I made were phenomenal.  I still talk to two girls who were from my flat, who were from Holland."
Students who want to study abroad but are unsure of where to start can find their answer in the Center for Global Education.  Limerick said they helped her throughout the process, even with the financial aspect.
"There are lots of scholarships available.  I applied for them, not really expecting much, and actually received about $1,500," Limerick said.  "Apply for it even if you don't think the money is there because someone could drop out, and you never know unless you try."
Limerick said there are a few things students should keep in mind when they are thinking about studying abroad.  Most importantly, students should check with their adviser to make sure their credits will transfer back to UW-W when they return.
"Base the location you choose based on your interests," Limerick said. "I hope to go to Asia or Latin America in the future because I'm really interested in those cultures."
The Center for Global Education holds multiple informational meetings every semester for students interested in travel-study programs.  Studying abroad can be a great opportunity to expand your education and broaden your horizons.