In August 1996, Eminem made his debut with the release of his first independent album titled "Infinite." With his bleach-blonde hair, tattoos, earrings and incredibly profane lyrics, Eminem flipped the rap world upside down on his way to superstardom.
Seventeen years later, his latest album, "The Marshall Mathers LP 2," is the culmination of everything Eminem has accomplished during his impressive career.
Before I get into the odds and ends of the album, I would like to acknowledge a common misconception that "MMLP2" is a sequel to his masterpiece, "The Marshall Mathers LP," from 13 years ago, as the title implies.
In an interview with "Rolling Stone Magazine," Eminem referred to this record as more of a "revisitation" than a sequel. "MMLP2" doesn't feature continuations of songs from its predecessor, but the vibe and nostalgia remain the same.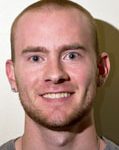 Produced by Eminem himself, Rick Rubin and Dr. Dre, "MMLP2" combines elements of rock and hip hop, making it a multi-dimensional album that ensures no two songs sound the same.
Eminem's 2010 album, "Recovery," focused on his struggles with depression and drug addiction. On the contrary, Eminem emerges with an overwhelming amount of confidence in "MMLP2," making listeners feel many emotions.
Of course, it wouldn't be an Eminem album without vulgar and offensive lyrics that will displease many people, but Eminem's most memorable work on this album features songs in which he shares lessons he has learned over the years. Despite Eminem's difficult upbringing, he refuses to turn his back on his roots, which he raps about in "So Far…."
The 2013 version of Eminem is more mature.
In his song titled "Headlights," Eminem stuns when he opens up about his relationship with his mother, Debbie Mathers, who was the focal point of much of Eminem's anger throughout his career. He apologizes for the way he let it get out of control, making references to his hit song "Cleaning Out My Closet" – which targeted his mother – from his 2002 album "The Eminem Show."
In "Stronger Than I Was," Eminem sings. No, that's not a typo. It's the first time he sings for an extended period of time since "Hailie's Song" from "The Eminem Show." With the combination of deep lyrics and a slow instrumental, this song is an emotional track that expresses a side of Eminem that fans haven't heard before.
Eminem's first single from this album, "Berzerk," is my favorite song on "MMLP2" and one of my favorite Eminem songs of all time. It merges Billy Squier's "The Stroke" with a feel comparable to The Beastie Boys, and Eminem executes the delivery perfectly. "Berzerk" is a must-add to any party playlist.
"The Marshall Mathers LP 2" sold 792,000 copies during its first week on the shelves – second only to Justin Timberlake's "The 20/20 Experience," which sold 968,000 copies – and it already has reached platinum status.
At 41 years old, Eminem truly is a master of his craft. In his song "Rap God," Eminem raps, "I ain't as big as I was." After listening to "MMLP2" several times, I would argue that Eminem is just as big as he's ever been, and he has enough left in the tank to keep his fans anticipating another record in the future. After all, I don't think any Eminem fans would complain, even if it means recording his next album from a studio in a retirement home.
Pick up a copy of "MMLP2" and "go berzerk, all night long."
4.5 stars out of 5.