Holiday spirit travels from Broadway to UW-W
By Abrielle Backhaus
It's the holiday season, and "Neil Berg's Broadway Holiday" is on its way to the UW-Whitewater campus to spread the season's tidings.
"Neil Berg's Broadway Holiday" features Broadway hits from classic shows like "My Fair Lady" and "South Pacific," revolutionaries such as "West Side Story" and "Chicago," and modern bestsellers like "Jersey Boys" and "Wicked," all mixed together with famous holiday tunes.
"You'll get a few of the great Broadway songs that the singers are known for," Berg said. "But you're also going to get a big dose of happy holidays of some of the great holiday songs that came from Broadway shows."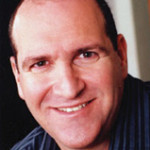 Five of Broadway's musical theater singers, straight from New York, will perform in the show at 7:30 p.m. Dec. 14, in the Young Auditorium.
The cast consists of Chuck Wagner, baritone; Lawrence Clayton, tenor; Rita Harvey, soprano; Carter Calvert, belter; and Andrea Rivette, falsetto. Each cast member has been a part of several Broadway productions including "Phantom of the Opera," "Into the Woods," "Miss Saigon," "Les Misérables," and many more.
Harvey, one of the cast's singers and performers, known for her roles in "Phantom of the Opera" and "Fiddler on the Roof," said her role in this performance is much different than other Broadway shows.
"You really kind of have to access that emotion right away and can go there instantly; you don't have the whole show to build it up," Harvey said. "It's wonderful sharing incredible songs with the audience, you know, we get to get all dolled up and really just share the best of the best with everyone."
The entire cast sings and acts to share the Holiday season through the musical story.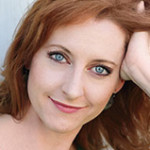 To tell the story, there are costume changes throughout the performance to assist the audience in understanding the story, Harvey said.
"We're all very much actors as well as singers so it's very very important to us that we set that scene and tell that story," Harvey said.
Harvey said the story is what creates the emotion for each performance.
Berg is the pianist and also narrates the production with information and history of Broadway's past.
"Also, I tell a lot of stories during the show," Berg said. "And so people learn a lot about it, not in a professional boring way but in much more exciting inventive elaborative way, where basically we encourage the audience to participate."
Berg has played his hand in creation and composition of countless Broadway productions including the hit Off-Broadway musical "The Prince and the Pauper."
He is the composer for the musical "Grumpy Old Men", and put together "100 Years of Broadway" a concert tour that has visited UW-Whitewater before.
"Neil Berg's Broadway Holiday" is similar to "100 Years of Broadway" in its arrangement of Broadway classics and Broadway's contemporary newest shows.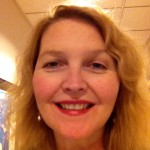 "The inspiration was my mother," Berg said. "I wanted to put a show together that the general public could love without knowing too much about theatre, and I wanted to make sure that anybody could come to this Broadway concert and make sure they had the greatest possible time."
Leslie LaMuro, Young Auditorium Marketing Director, said she remembers the work of Berg at the UW-Whitewater campus being well received. She said she hopes the same for this performance.
LaMuro said one reason this show was booked was for student's relief from final examination stress.
"I think whenever you do a holiday show, you know students are so focused on school," LaMuro said. "It's nice to get something that kind of takes you away from studies and gets you kind of in that holiday mood."
LaMuro said the way this show is prepared should be exciting for those who enjoy the theatrical arts and also for those who don't know much about it.
"I think any students who like Broadway musicals will enjoy this show," LaMuro said. "It might give you some fodder for karaoke night."
When asked about promoting the show, Berg said when he was a college student he sought out things he wouldn't necessarily enjoy and encourages the UW-Whitewater campus to do the same by participating in this holiday revue.
"I guarantee that any student that comes that is not fully into Broadway is going to be amazed," Berg said. "And basically have one of the greatest musical of experiences of all time, because the talent level is that good."