Cross to head UW System
Ray Cross appointed as 7th UW System President
Jan. 22, 2013
By Alexandria Zamecnik
Raymond W. Cross has been appointed as UW System president after 16 weeks of deliberation, dozens of meetings and more than $100,000 spent.
The UW System Board of Regents unanimously approved the selection of Cross on Jan. 9, after receiving recommendations from the regent selection committee.
Cross has served as president at Northwest Technical College, Morrisville State College and chancellor of University of Wisconsin Colleges and UW-Extension.
While Cross served as chancellor, he was able to accomplish many of his goals, including a new UW Flexible Option, a self-paced degree and certificate program that will allow non-traditional students to receive a college education from Wisconsin.
Ray Cross said in a press conference that being entrusted with serving as a president to one of the country's most-respected public university systems is truly an honor.
"I view the challenges before me as an enormous responsibility," Cross said. "It's one that I accept, and I don't plan to take lightly."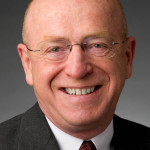 In a press conference after the announcement of Cross' appointment, the new UW System President said his biggest challenge will be helping students and their families who are facing the rising costs of higher education.
"We do our very best to be responsible citizens and responsible leaders, as we take care of the tax payers," Cross said. "In that process, we need to find a way to keep tuition down, student debt down, improve degree time, so that their costs are more manageable."
With the acceptance of the new presidential position, Cross also will be accept a $525,000 annual salary. President of the Board of Regents Michael J. Falbo said this is a competitive wage for the presidential position.
"I know the number sounds high, but we believe the number is the right number," Falbo said in a press conference on Jan. 10. "It's where it should be to calibrate candidates the caliber of Ray Cross."
Cross said the increase in salary will give him the chance to donate $100,000 to a new scholarship foundation that helps students in the Milwaukee area prepare for college.
Cross received overwhelming support minutes after the announcement from state representatives, including UW System officials and Governor Scott Walker.
"Ray's leadership and collaboration skills will help improve the excellence of higher education in Wisconsin," Walker said.
Interim UW System President Richard Telfer said he enjoyed working with Cross in their mutual roles as chancellors and is looking forward to working with him during the presidential transition.
"I am delighted that Ray Cross has been selected as the seventh UW System president," Telfer said in a statement. "I am confident he will provide strong leadership for both the UW System's central office, as well as the entire UW System."
Telfer accepted the position of UW System interim president after previous President Kevin P. Reilly stepped down to accept a position advising the American Council on Education. The temporary promotion required Telfer to leave his role as UW-Whitewater chancellor.
The procedure of electing a new president is a two committee process; the regent selection committee and the search and scan committee.
Regent President Falbo appoints 18 representatives to the search and scan committee while the regent selection committee consisted of Falbo and five other regent members.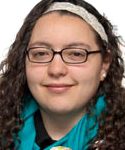 Heba Mohammad, a senior and Student Government Association president at the University of Wisconsin-Green Bay, was appointed as the only student to the search and scan committee by the Board of Regents president.
"Representing all the UW students was a daunting task, but I hope I fulfilled my duties to the satisfaction of every student," Mohammad said at a press conference. "I hope everyone realizes how significant this search was, and that in terms of shared governance, this was a step in the right direction."
Mohammad said it's always difficult to make a decision with such a large group of people. The search and screen committee was only slightly easier than that of the selection committee, because they did not have to make the final decision.
"We were able to pass on a pool of candidates who appealed to the different interests of the committee members," Mohammad said. "Ultimately the differences in priorities was the most difficult thing to reconcile, but I believe the committee was able to come together to pick the candidate who embodied our ideal traits the best."
Along with many others, Mohammad said she believes Cross will do a fine job as president.
"He has the experience and ideals one would hope for in a system president, and you can tell he truly cares about the system and wants it to succeed," Mohammad said. "I hope Ray can take the system in a new, even greater direction."
Cross is expected to relieve the UW System interim president of his duties by Feb. 15. Richard Telfer will return to University of Wisconsin-Whitewater to serve as chancellor.