Women's Basketball: Carollo's club perfect in WIAC play
Jan. 22, 2014
By Justin St. Peter
While most of the campus was home during winter break, the Warhawks' women's basketball team remained busy. The 17th-ranked `Hawks (according to d3hoops) went 5-2 during the break and have sole possession of the WIAC lead.
Senior forward Amy Mandrell said she is proud of where the team is sitting atop the WIAC standings with a 7-0 conference record.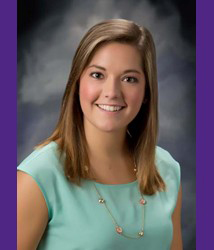 "It is a huge deal," Mandrell said. "The feeling is great just because all of the hard practices that we have had and all the hard work that we put into being where we are now is really paying off."
The 'Hawks started off with two close losses in the D3Hoops Classic in Las Vegas to 14th-ranked Carthage College and a one-point loss to Ohio Northern University.
They snapped the losing streak with five straight WIAC victories, starting with a 73-63 road win against UW-River Falls on Jan. 14. Senior guard Kaitlyn Thill joined fellow senior guard Mary Merg as the second player to reach the 1,000 career point milestone this season.
The Warhawks followed that by handing UW-Oshkosh its first and only loss of the season in a 72-66 home win on Jan. 8. Merg led the 'Hawks with 20 points, and Thill added 19.
A 64-57 road victory against UW-Eau Claire was led by a dominating 23-point, 16-rebound performance from Mandrell.
Mandrell is happy to get her chance.
"Now that I have been put into a role where I am going to get those minutes and help the team, it's very rewarding," Mandrell said. "I knew that when it came my time to play, I was going to have to prove to coach that I am meant to play on the floor."
The Warhawks then traveled to UW-Platteville and beat the Pioneers 72-60 on Jan. 15 in a game that was televised on Fox Sports Wisconsin.
Freshman guard Andrea Olsen led the `Hawks with a career high 18 points. Senior center Kristen Ruchti, playing in her first game of the season (she played volleyball last semester), added a double-double with 11 points and 11 rebounds.
Head coach Keri Carollo looks to ease Ruchti into playing time.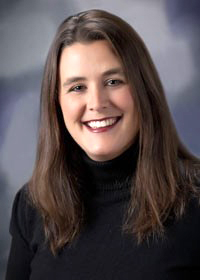 "We are still figuring things out with her because she hasn't played in a while," Carollo said. "We are trying to ease her into it, adjust. It is nice to have her with the foul trouble from the starting five last night."
The 'Hawks then pulled out a come-from-behind 84-79 victory against UW-Superior on Jan. 18. They trailed by 13 at halftime and were down by as many as 19 in the first half.
Mandrell was proud of the team's comeback.
"We didn't really come out with a very good start from the beginning," Mandrell said. "But I think coach really pumped us up at halftime. From that talk, we lit a fire in us and just took it from there."
Carollo is happy to be leading the WIAC.
"Anytime that you are in the driver's seat and control your own destiny, that is something to be proud of," Carollo said.