Jan. 29
By Ashley McCallum
Successful sports programs and UW-Whitewater are two things that go hand-in-hand.
In this year alone, the Warhawks have seen four tennis players compete in Florida at the ITA Championships, the women's basketball team achieve a current 9-0 record in conference and some may have heard of a small football game called the Stagg Bowl, where the 'Hawks became national champions for the fourth time in five years.
Warhawks fans hear so much about winning sports programs, but some teams are sometimes forgotten about in the shuffle, one being the women's bowling team.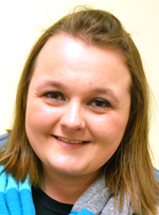 Bowling works a little differently than other traditional NCAA teams. Bowling is led and operated by an organization, the United States Bowling Congress (USBC), which runs bowling operations from bumper leagues for four-yearolds, to college teams and professional-circuit bowlers.
This means while the 'Hawks are competing in the NCAA, with rankings and tournaments similar to other Warhawks sports, they also are competing within the USBC in separate tournaments that are not considered NCAA.
Last year, the 'Hawks made it to the USBC and NCAA Championships and placed seventh in both. This year's squad has the same central core from last year in seniors Ashley Bell, Katie Zwiefelhofer and Tracy Fakes.
But what makes this team dynamic is the young mix of freshmen and sophomores. Freshman Amanda Van Duyn and sophomore Lindsay Rusch were both standouts in the Big Red Invite, where the 'Hawks placed fourth, and the KU Invitational, where the team placed second.
After the Big Red Invite, the team had an average of 960 pins per game for the season. Tournaments use a five-man roster, making the individual average 192 per player, which is impressive on the sport-shot oil patterns used in collegiate tournaments.
The NCAA has ranked UW-W seventh in the top 20 poll as of Jan. 9, when the team was 27-15 overall. The NCAA Championships have been dominated in the past 10 years by Nebraska, Maryland- Eastern Shore, Vanderbilt, Farleigh Dickinson, who bowled a 300 baker game at the KU Invitational this weekend, and Central Missouri.
These teams are all ranked in the top eight, and the Warhawks are ahead of Vanderbilt by six points.
The Warhawks were beaten by second-ranked Maryland-Eastern Shore by only one point in match-play during the KU Invitational. The 'Hawks also have won against Nebraska, Central Missouri, and first-ranked Arkansas State this season, showing how competitive the Warhawks are with the teams that dominate NCAA bowling.
With a fair number of top-five finishes in tournaments this season, as well as recognition alongside NCAA powerhouse teams, the 'Hawks should be expected to make another appearance at both USBC and NCAA Nationals this year.
After a decade of repetitive championships from a handful of schools, it is time to add a new powerhouse to the list, and the Warhawks are very capable in becoming that team.