Men's and Women's Track and Field: Warhawks showcase talent in opening meets
Jan. 29
By Justin St. Peter
The men and women's track teams have high hopes for the 2014 indoor track season. A preseason ranking of third and eighth, respectively, reinforces those hopes and has many track and field coaches across the country taking notice.
Coach Mike Johnson said it is a good motivator but a little unrealistic since not everybody sets a personal record every meet.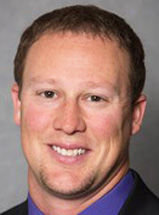 "We always have high aspirations," Johnson said. "I think it's a good moral booster because it gives the team some confidence for where they stand nationally, but we also have to live up to that. I think it's a good measuring stick, but it's not something that we live and die by with where we sit in the ratings."
Men's Track and Field
The men's side lost some key athletes from last year's squad, including Division-III national champion triple jumper Marcus Smith, leaving some big shoes to fill. They have a large freshmen class that will hope to minimize the losses of the seniors.
"We are going to be a little bit stronger than we have been because our depth has expanded in some areas," Johnson said.
The 'Hawks hosted and won their first meet of the season on Jan. 18 in the Kachel Fieldhouse. They put up 202.5 points, as Aurora College was next closest with 180.5 in the six-team field.
Senior Cory Zaeske won the triple jump and high jump with the fifth-best jump by a D-III athlete this year in each event. Sophomores Zach Stockheimer and Eric Baber won the weight throw event and triple jump, respectively.
Junior Mike Judd and freshman Bryce Davis took the top two spots in the 60-meter hurdles. Senior Moriarty Brown-Griffin and junior Dylan Crafton tied with a time of 7.05 in the 60-meter dash to win. Junior Anthony Urbanski topped the 600-meter run. Sophomore Kent Miehe won the mile, with freshman Scott Wolter taking second.
Sophomore Ryan Adamski, Urbanski, junior Jared Denu, and sophomore Bryce Rudebeck combined to win the 4×400 race.
The distance medley team of junior Matt Rudquist, junior Dawson Miller, senior Kevin Buntman and freshman Alex Sharrock took first place.
The 'Hawks followed that up with a second-place finish in the NAIA vs. NCAA Challenge on Jan. 25 at Olivet Nazarene University.
Sophomore Corey Broussard started the meet with a bang, winning the 60-meter dash with the fourth-fastest time (6.90) in D-III this year.
Denu and Rudebeck finished 1-2 in the 400-meter dash. Urbanski and Miller swept the top two spots in the 800-meter race.
Davis finished second in the 60-meter hurdles. Senior Ben Watson also was runner up in shotput.
Buntman has high expectations for the year.
"Realistically we should be top three in the conference," Buntman said. "We should be able to get a number of guys in national meets, both indoors and outdoors."
Miller agrees and wants the men's team to continue to grow.
"[Our goal is for] the guys continuing to stay in that same level and continuing to move up and improve our standings in the conference meet, too," Miller said.
Women's Track and Field
The women's team is very young, but there are high hopes for them as well. Like the men, there are many differences from last year's team.
Coach Mike Johnson stressed the youth of his team.
"We have one of the biggest teams in our history," Johnson said. "We also filled with those numbers, a lot of issues we had with our depth. Of our women's squad, probably about 65 percent of it is freshmen or underclassmen, so it is a very young team. There is a lot of talent there, but it's also undeveloped yet since they are so new to college track."
The 'Hawks also won the Karl Schlender Invitational on Jan. 18 with 200 points. Aurora College took second place in the meet, 65.5 points behind the 'Hawks.
Junior Lexie Sondgeroth led the 'Hawks with two wins: the 200-meter dash and long jump meets.
The 'Hawks then swept the top three spots in the 400-meter dash. Sophomore Jenni Rathsack won the event and was followed by junior Beth Dreikosen and Candice Wayne.
The 'Hawks took the top two spots in the 60-meter hurdles, with freshman Megan Linse winning followed by sophomore Tyler Henderson.
Junior Amanda Brom, junior Lauren Mosher, sophomore Megan Buse, and sophomore Amy Kahl won the distance medley relay event.
Junior Shelby Mahr won the weight throw competition and placed second in shot put.  Senior Melanie Pilon won the pole vault competition.
Johnson was happy with his team but knows there will be improvement needed.
"Overall, I was happy with it (the meet)," Johnson said. "We had some great performances. We also had some things that we really need to improve on, so it just kind of shows us where we are and lets our kids bounce back from the break."
The 'Hawks then took fourth place out of nine teams at the NAIA/NCAA Challenge on Jan. 25.
Sondgeroth led the 'Hawks again, winning the 200-meter dash and long jump. Her long jump traveled 18-10.75 and was the longest jump in D-III this year.
Brom recorded the top spot in the mile race. Mahr once again won the weight throw and took second in the shotput competition.
Henderson finished third in the triple jump followed by freshman Kaylee Raucci.
Pilon finished third in the pole vault event and is pleased with how the team is improving.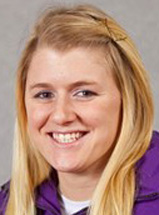 "We started the season out well," Pilon said. "We are making progress, which is great. We have a really young team."
Pilon thinks the 'Hawks can have a great season.
"I think we have a great chance of placing in the top three in conference," Pilon said. "I think we have a chance to get more girls to nationals than we have in the past."
Postseason Aspirations
Johnson said there were many chances for national qualifiers on the men's and women's teams.
"There would be too many to list," Johnson said. "There are a number of guys returning. There are quite a few men and young women that have that potential. Being this early in the season, it's hard to tell. They definitely are on the right track towards it, but we will have to see how they continue to improve this season."
Both the men and women will host the Warhawk Classic at noon on Feb. 1 in the Kachel Fieldhouse.