Speech team finishes second out of 24 collegiate teams
Jan. 29, 2014
By Michael Riley
The UW-Whitewater Forensics Team took second place out of 24 schools at the two-day Cal State University, Long Beach Swing Tournament on Jan. 24 to 26.
The seven-person team competed in 11 different categories over two days involving preliminary rounds and a final round.  The categories include Program of Oral Interpretation, Communication Analysis, After Dinner Speaking, Prose, Duo, Poetry, Impromptu, Extemporary and Persuasion.
Organizing a two-day tournament gives competitors more opportunities to qualify for the final rounds.  Competitors must make enough final rounds to ultimately qualify for nationals.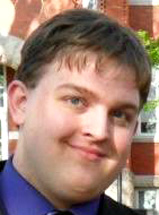 Craig Nelson has been a part of the team for two years and said his proudest moment of the weekend was finishing second in a comedy category.  Nelson said his coach, Jim Disrude, took over the team a few years ago, and has big plans for the future of the program.
"He definitely has a vision to transform Whitewater from just being a strong state-level school to actually have a national presence," Nelson said.  "It is one of the reasons why he had the team travel out to tournaments in Washington, D.C. and Long Beach this year. Experience the competition and spread UW Whitewater's name. He really believes and pushes us to the best of our ability."
Nelson said he would describe the whole weekend as a wildcard, because of the different style of the West Coast competitors versus the Midwestern schools.
"Our team has been doing well, we were shooting for a top three finish," Nelson said.  "Some of the schools we saw this weekend we will see at nationals later in the season."
Senior Brian Schanen said compared to last season's team, this team is quite similar, but this team might be a little better.
The Forensics Team is open to all undergraduate students looking to experience a competitive collegiate speech team.
The organization has a variety of goals:
 competitively and actively pursue  winning awards,
improve their own communication skills to increase,their own job marketability,
and/or primarily interested in the social component, such as meeting new people and traveling,
and/or interested in leadership opportunities, such as organizing tournaments.
"We work and prepare every week for three to five hours," Schanen said.   "It is a consistent basis. Everybody is improving. From the first meeting and throughout the season, we are always improving."
Any students interested in joining the team, contact Jim Disrude at [email protected] or find the team in the Team Office in Heide Hall room 114.