Feb. 5, 2014
By Justin St. Peter
The Warhawks men's tennis team certainly hopes history repeats itself. The last time the 'Hawks lost against a WIAC opponent in a regular season or WIAC Final Four match was April 17, 2010, against UW-Eau Claire.
Senior Byron Balkin said he knows that the 'Hawks have a target on their backs.

"When you are the big dog, there is obviously going to be someone else trying to knock you down," Balkin said. "When you play someone better than you, you tend to rise up to the occasion. That's what we expect our opponents to do."
The Warhawks began the season with the ITA National Small College Championship on Feb. 2. They lost 7-0 to Division-I Northern Illinois University. The 'Hawks won the No. 2 doubles match, as the team of freshman Scott Butler and senior Kevin Friend won, 6-5 (11-9).
In D-I scoring, only one point is given to the team that wins a majority of the doubles matches. Because the 'Hawks lost the other two doubles matches, they were not awarded the point.
The next day, the Warhawks defeated the D-I Detroit Mercy Titans, 4-3.
The 'Hawks swept the three doubles matches. The team of Friend and junior Cam Laktash won easily 6-3.
The other two doubles matches went to a tie break and finished at nearly the same time. Balkin and junior Ben Shklyar teamed up to win, 6-5 (7-4) while Butler and sophomore Jake Humphreys won, 6-5 (7-3).
Coach Frank Barnes was proud of his team's doubles performance.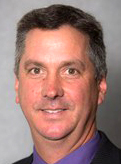 "We only had a 1-0 lead, but we had a lot of momentum," Barnes said. "To come up three wins against a D-I opponent was really great."
No. 1 Humphreys won his match against Jay Joshi, 6-5 (7-4), 6-2. No. 3 Balkin defeated Patryck Koscielski, 6-5 (7-1), 6-2. After losing the first set, freshman No. 6 Rithwick Rajshekhar Raman rallied to beat Chance Conley, 3-6, 6-2, 6-3.
Barnes was happy with his returners and new members.
"I know I am getting a lot of returners to our lineup, but to see success with our freshmen was what I was looking for," Barnes said.
Barnes has lofty goals for the team.
"We have been at the top of our league, the WIAC schools," Barnes said. "We have set our sights on national reputation. Our goal is to be top 15 this year, which would be the first time for our program."
The Warhawks have been beaten in the NCAA tournament the last two years by Gustavus Adolphus College, and they will face off on March 2.
"They are definitely one of our biggest rivals over the past few years," Barnes said. "We don't want to put too much pressure on the match, but I know the guys are looking forward to it."
The 'Hawks will have a tough test against the No. 3-ranked D-III Washington University and D-I University of Green Bay on Feb. 9 beginning at 9:30 a.m. in Green Bay.
No matter what, in Balkin's mind, the program has grown in his time as a Warhawk.
"I think we have established ourselves over the last four years," Balkin said. "I think other people around the country are starting to take us more seriously. We are starting to think of ourselves more in the top echelon of NCAA play."