Feb. 5, 2014
By Ashley McCallum
In a sport like bowling, where individual scores and contributions are easy to distinguish, it is hard to ignore stand-out individuals during team competition.
When a team such as the women's bowling team has an athlete like senior Katie Zwiefelhofer, ignoring an outstanding individual athlete is impossible.
Her love of the sport started at a young age from her father. She bowled through high school and eventually in college.
As a sophomore in college, she bowled a perfect 300 game in an individual tournament separate from the Warhawks.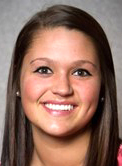 "When I got to college, I learned a lot more and became pretty competitive," Zwiefelhofer said.
Some of Zwiefelhofers's greatest triumphs have come in her Warhawks jersey.
She hit the ground running in her college bowling career when she qualified for the intercollegiate singles championship her freshman and sophomore year and placed third sophomore year.
As a freshman, she held the team's highest individual series for the 2010-11 season with a 647 for three games.
She currently holds the record for an individual high game in Warhawks women's bowling history with a 289 that she shot in 2012 and has been part of all 15 of the highest team Baker games shot in Warhawks history.
"[Zwiefelhofer, Ashley Bell and Tracy Fakes] are my go-to players. I always know I can count on them to fill frames and win matches," head coach Leann Eimermann said.
Last season, Zwiefelhofer helped the Warhawks become the first team in Division-III history to make it to the NCAA Women's Bowling Championship and finish in seventh.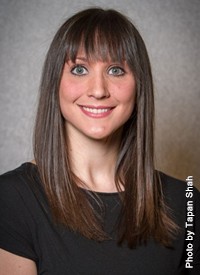 She also helped the team to its third USBC Championship appearance in school history, where it placed seventh.
Bell believed earlier in the season that Zwiefelhofer would "lead them places," and that prediction has proved to be accurate.
Zwiefelhofer describes this season as the best the Warhawks have ever seen. The team has placed second in two tournaments this season and is ranked seventh in the nation.
"I want to keep winning this season and get recognized and eventually get the title under my belt for both myself and Whitewater," Zwifehofer said.
When asked about individual success, conversation with Zwiefelhofer always comes back to her team. After bowling her whole life, her favorite memory of the sport lies in the relationships she has formed with people all over the country, especially in Whitewater.
"I'm really hungry to win," Zwiefelhofer said. "Seeing and getting to experience everything as a team is what keeps me going. What's pretty great about this sport is that it can be individual, but it can also be a team, and I love competing out there with a team. I'm just waiting for something good to happen because we are all so talented and ready to see our hard work paid off."
The team's goal since day one has been to return to Nationals this season and prove to the country that the Warhawks are a force to be reckoned with amongst much larger D-I programs. Zwiefelhofer is confident in the girls' abilities and believes these ladies will be in Reno this April.
"I am so ready to have a huge accomplishment; I'm ready to have a national title," Zwiefelhofer said.
After graduation, she plans to keep bowling and compete nationally as an individual where she can continue to grow as an athlete and get paid to do so.