Feb. 5, 2014
By Jacqueline Schaefer
Students invited to dance through the night to raise money for children's hospital
A new charity will dance its way to campus this spring. University of Wisconsin -Whitewater's first dance-a-thon will make an appearance March 1 to 2.
The event will raise money for the Children's Miracle Network and specifically for Children's Hospital of Wisconsin in Milwaukee. Co-executive director of the dance marathon, senior Jennifer Gruber, hopes to raise money to help the families of those staying in the hospital.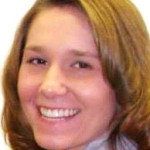 "The money isn't really for kids with cancer, but their families," Gruber said. "It also goes for things like art therapy, which helps the kids get out of the hospital quicker because they have a better mentality."
The event starts at 5 p.m. March 1, in the University Center Hamilton Room. This is when participants can register to dance and receive their wristbands. Each participant pays $10 and is required to dance or stand for the next seven hours, until 1 a.m.
"The official title is 'Dancing Through the Dark – We'll Give you a Reason to Glow,'" Gruber said. "Everything is going to be done in neon, bright colors."
Gruber encourages those who participate to wear bright colors or whatever fun clothing they have.
"I would love to see someone wear a blinking necklace or something with a neon light, or even a tutu," Gruber said.
At 1 a.m., the total amount of money raised is announced as well as the person who raises the most money. Gruber and her co-executive director, senior Samantha Pick, hope to raise $5,000.
"We are asking for friends and family of those participating to donate money," Gruber said. "There is no set amount of money and donations are open until the dance begins."
Gruber and Pick also are asking local businesses to donate money.
Another goal for Gruber and Pick is to have at least 100 people participate in the event. They currently have five people registered. Anyone wanting to participate can register online at www.helpmakemiracles.org/event/UWWdm and pay the registration fee via credit or debit card.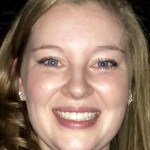 More than just helping those in need, Gruber and Pick said they hope to help the students at UW-W too.
"This event will hopefully make students more aware of what's going on beyond campus," Pick said. "This event is for the community, especially since so many people here come from Milwaukee."
Gruber and Pick are working with SEAL to raise awareness about the event. They recently put posters around campus announcing the event. They also hope to have a Milwaukee television news station on campus during the event.
Gruber and Pick have reached out to the dance team and the dance company for support with their event.
The dance marathon also coincides with the start of Greek Week. Gruber and Pick are hoping fraternities and sororities will use the marathon event as a way to celebrate being in a Greek family.
Gruber said the event was first presented to Residence Hall Association by complex director Brandon Blakely. Gruber said she became interested in getting involved and talked with Student Services coordinator Kim Clarksen and eventually asked Pick to work with her.
"I had worked with Jenny [Gruber] before, and when she told me about the event, we decided to jump on board the crazy train together," Pick said.
Gruber said dance marathons held across the country have raised up to $1.5 million and Gruber hopes UW-W's marathon will eventually become as successful. Pick also has big goals for the future.
"We really want this to be an event that happens annually," Pick said. "We don't know what to expect, but our vision is this is something people keep doing."