Men's and Women's Swim & Dive: Swimmers suffer first defeat
Feb. 12, 2014
By Ryan Altman
After swimming laps around their first five opponents, the Warhawks men's and women's swimming and diving teams lost for the first time in the 2013-14 season, falling to UW-La Crosse Feb. 8.
Both 'Hawks squads fell to 5-1 overall in dual meets this season and 2-1 in WIAC play.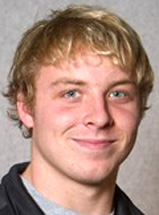 Men
Freshman Josh Kanute and junior Jake Shackelford were the only two 'Hawks swimmers with first-place finishes in Saturday's 133-107 loss against the Eagles.
Kanute took first-place honors in the 1,000-yard freestyle with a team-best 10:08.43, while Shackelford won the 500-yard freestyle with a time of 4:57.87.
"[Winning the race] was pretty good," Kanute said. "It was my first time doing the 1,000-yard free, and the team went 1-2-3 as well."
Shackelford (10:08.75), and freshman Andrew Staszak (10:24.29) finished second and third behind Kanute in the 1,000-yard free. Staszak (5:04.55) and freshman Sam Bowman (5:05.03) followed Shackelford in his 500-yard victory with second-and third-place finishes, which were both season-best times.
Women
Although the women's team had similar results, falling 126-103 to the Eagles, junior Amy Spaay, set a pool record in her 100-yard breaststroke victory with a time of 1:03.64. This time also was fast enough to make the NCAA "B" cut, which means Spaay's time could qualify her for March's Division III Championships.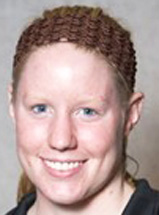 "It's really awesome to set [the record] in their pool," Spaay said. "It's such an honor to race in this conference and for the school."
Other top finishers for the 'Hawks include junior Kayla Martin, who won the 500-yard freestyle with a season-best time of 5:16.07, and sophomore Sierra Becker, who finished first in the one-meter dive competition with a 254.60.
WIAC Tournament Preview
Up next for the Warhawks will be the WIAC tournament, which will be held from Feb. 20 to 22. UW-Eau Claire serves as the host at the Walter Schroeder Aquatic Center in Brown Deer.
On the men's side, the UW-Stevens Point Pointers are the favorites heading into the WIAC tournament, having won 13 consecutive WIAC titles. On the women's side, UW-La Crosse is the two-time defending WIAC champion.
Despite not having a WIAC title on either side, you cannot count out the 'Hawks just yet. The men's team has finished in the top three since 2009, and the women's team has top-four finishes in every tournament since 2006.
'Hawks assistant coach Alex Kultgen said a combination of better placement and more first place finishes should make a big difference in the final conference scores.
"It'll be a little of both," Kultgen said of what's needed to move up in the standings. "We've built a lot of depth, and we think we have one of our deepest teams ever."
Last year, both squads had several individual champions and one relay champion.
Brothers, junior Joe Devroy and senior John Devroy, won individual championships in the 200-yard backstroke and 200-yard butterfly, respectively. Joe Devroy and senior Ben Wynn also were a part of the first place 400-yard medley relay team.
For the women's squad, Spaay won two individual championships in the 100-and 200-yard breaststroke titles in 2013.
Becker and senior Lauren Lanphere also won titles for the 'Hawks. Becker took first in the one-meter dive, while Lanphere was a champion in the 400-yard individual medley.
Spaay said she "absolutely" believes she can repeat, if not increase her number of wins from a year ago.
"It's the most exciting meet of the year," Spaay said. "I'm confident not only for myself, but for the team as well."