Frank Barnes Feature: The dad, the coach, the friend
Feb. 12, 2014
By Andrea Sidlauskas
Many collegiate coaches tend to get a bad rap. In the media, they are portrayed as grouchy, hot-headed authoritarian figures that relentlessly push their players to the point of exhaustion. In real life, the Warhawks men and women's tennis head coach Frank Barnes couldn't be more opposite.

"Not only is he our coach, but he's our friend," senior Byron Balkin said. "He's really awesome if you need to go to him for advice. He sees where we're coming from, and he understands what it's like to be in college, so he just is very down to earth."
Just before a tennis match, Balkin said he got in a small car accident with a school vehicle. Avoiding an unnecessary sense of panic, he kept the incident to himself. He didn't tell Barnes until much later that evening.
Although many coaches would have been furious with the situation, Balkin said Barnes kept calm while he explained what happened. When Barnes discovered the news, he was understanding and realized it was an accident.
"He doesn't get upset about little stuff, and he's easy to talk to when you have a problem like that," Balkin said. "It's a really special quality that he has."
While he establishes a trusting relationship with his players, Barnes also focuses on his teams' success.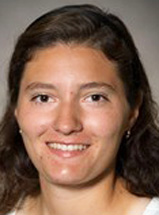 "Coach Barnes sets himself apart from other coaches by focusing a lot on the strategic aspect of the game and not just the physical," senior Alexandra Bayliss said. "He always makes sure that we are not only improving our weaknesses, but we are also building on and enhancing our strengths."
Before Barnes took over as head coach for the men's team in 2002 and the women's team in 2003, neither UW-Whitewater tennis program had won a championship in 13 years.
"I'm a very competitive person, so when I took over the program, I treated it as a full-time job since the time I've got here," Barnes said. "I put in long hours, and the reason I put in long hours is because I love it so much."
Barnes' devotion to the tennis programs has paid off.
Since his arrival, the men's team has a record of 37-1 in the past nine seasons and was ranked the top WIAC team for each of those years. The men have also received seven consecutive playoff berths to the NCAA tournament, making the Sweet Sixteen in 2007 and 2011.
The women's team has seen significant success as well; it won its seventh consecutive WIAC conference title this past year and made its sixth-consecutive trip to the NCAA tournament, reaching the Sweet Sixteen in 2010, 2012 and 2013. It also has won 54 consecutive conference dual matches, dating back to 2008.
Barnes said it has been fun developing the team and credits dedication from the coaching staff and the players to the programs' accomplishments.
"One thing that [assistant coach Erik Scanlan] and I do very well is player development," Barnes said. "A lot of people come in as bench players, and we work hard to get them to the level where they need to be to compete as a starter."
Due to his achievements with the men's and women's tennis programs, Barnes has been honored with numerous awards for his efforts.
He was awarded the 2009 Professional Tennis Registry Wisconsin Member of the Year, and in 2010 he was named the National College Coach of the Year across all divisions by the PTR.
He received the WIAC Coach of the Year in 2004, 2007, 2008, 2011 and 2013, and was selected as the WIAC All-Time Coach in women's tennis in conjunction in 2012, among other awards.
Despite the many honors he has received throughout the years, Barnes remains humble.
"I don't get too into coaching awards, because I didn't hit one single ball; the players do all that," Barnes said. "We lost a lot of people last year to senior graduation, so to be able to come back and win the WIAC again without our best players, I think that is a statement about our program."
Bayliss said Barnes' calm and confident attitude is what fuels the teams' success.
"We ended up winning the conference championship for the seventh year in a row, and I think his belief and confidence in us played a big role in our victory," Bayliss said.