Tips to avoid suffering on V-Day
Feb. 12, 2014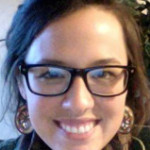 Are you finding yourself in the awkward status of singleness on the "love holiday?" Wondering what to do instead of crying with your cats? Why not try some new ideas this Valentine's Day.
First, let's talk about what not to do this Friday.
Stay away from being alone with your feelings all night. This is bound to make you depressed, questioning all of your past relationships. Next, avoid drinking too much. If you fall into this trap, it could result in drunk dialing your crush or backsliding to that horrible ex. Lastly, it's probably best for everyone if you aren't a third wheel with your best friend and his or her significant other on this romantic day. Not many people appreciate having tag-alongs on a date, let alone Valentine's Day.
So, let's rule those out and choose something that's not only a little more fun but a whole lot healthier.
Here are some ideas to get you through the day:
• Pick Up a Work Shift. Take your mind off everything else and work. If you don't have other plans, you might as well be making money. It might not be a great idea if you work at the most romantic restaurant in town, where you'll be serving dozens of couples all night. But take one for the team and enjoy some extra cash, knowing the guy will try to impress the girl with a large tip.
• Buy Yourself a Box of Chocolates. You deserve chocolates, whether or not you have someone to buy them for you. If you're too embarrassed to by them for yourself, pretend it's a gift for your guy/girl — they'll never know. Either way, you are a successful, single person, and it's time to celebrate you, being you.
• Throw a Single People's Party. Make it a fancy dinner so you have a reason to dress up! Have fun with friends, bash exes of the past, remember your worst date nights and enjoy yourself in the now. Consider memorizing Beyoncé's oh-so-fitting, "Singe Ladies" dance. It could prove to be a good laugh.
• Stay in with a Single Friend. Buy a pint of ice cream, order a pizza and catch a movie. Choose a movie that's not in the romantic genre for the night, and skip right to the comedies.
• Purge Things from the Past. Go through your closet, and get rid of all the clothes you don't like but still think one day you'll love. It's also a good time to toss those old keepsakes from flings gone wrong. You don't need his old sweatshirt or her perfectly scented pillowcase — donate it!
• Go to Bed Early. Rest up on this stressless Friday night. Play some video games. Start a new book. Try a great recipe. Whatever you do, take full advantage of the opportunity to get a full night of sleep for once.
• Obviously, Dance to Taylor Swift. Taylor could teach us all a few lessons about how to celebrate the single life. Agonize with Taylor Swift over your exes in the name of dancing, knowing you are never, ever getting back together.
So if you're currently single, wondering what to do on this Valentine's Day — just have some fun. Leave the wallowing at home, and if nothing else, pretend like it's just another day.