Feb. 12, 2014
By Alexandria Zamecnik
Since TurnItIn: Originality Checker has been implemented at UW-Whitewater in 2008, the number of academic misconduct cases for plagiarism taken to administration has reduced, said the Learning Technology Center.
Originality Checker is a program that allows professors to check their students' submitted work for plagiarism with that of the work of millions of students.More than 1,000 higher education institutes across the country have implemented TurnItIn: Originality Checker.
Although the program has reduced the amount of plagiarism on campus, there is still concern from professors on campus.
Bert Kreitlow, a lecturer of history at UW-Whitewater, said the university could do a better job of sending a message about its Academic Misconduct Policy.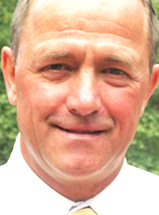 "I'm not outraged at the university," Kreitlow said. "However, we need to improve the understanding that students have of education. They are not the customer. They shouldn't be after a piece of paper."
The current UW-Whitewater policy for academic misconduct is decided by the University of Wisconsin Board of Regents. The policy states when plagiarism takes place a report must be filed by an instructor.
After the instructor has filed the report, the student will then have a conference with the instructor to determine further disciplinary action. If a student requests, he or she has the opportunity to take the academic misconduct case to a hearing.
The student can take final steps by appealing to the chancellor and the Board of Regents. Although strict guidelines are set out, the university does not take precautions to see if professors follow the policy.
"Sadly, students think plagiarism is something they can still get away with," Kreitlow said. "I wish I knew why, because it's really one of the more disturbing parts of this job."
Kreitlow said the reason students plagiarize is because it's easier in modern age.
"One big factor is that there is more of a temptation to cheat, thanks to these god damn sites that make it their business to help students, pardon my French," Kreitlow said. "These sites offer help, and they are scoundrels."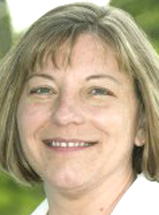 Renee Pfeifer-Luckett was a professor of marketing before she made the transition to director of the Learning Technology Center. The Learning Technology Center is responsible for maintaining TurnItIn.
"From my teaching perspective, as long as students know that the program is being used, they will minimize plagiarizing," Pfeifer-Luckett said. "If students think they can plagiarize, they will keep doing it. TurnItIn is a deterrent that makes students think twice."
Pfeifer-Luckett said she understands the key to stopping plagiarism is a two-way street that relies on the professor and the integrity of the student."Instructors need to figure out ways of creating material that isn't easily plagiarized," Pfeifer-Luckett said. "But at the end of the day, you have to look at yourself in the mirror. If you justify cheating, what else will you justify?"