A Tribute to the Carpenters
Feb. 12, 2014
By Lauren Piek
Singer Lisa Rock and her six band members will perform love music of the 1970s and 80s in Close To You-The Music of the Carpenters at 7:30 p.m., Feb. 14 at Young Auditorium.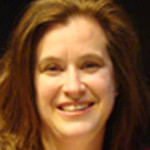 Rock began singing at the age of two, and had her first professional performance when she was 15 years old. Rock said she has been a fan of the Carpenters her whole life.
Rock has known piano player Ken McMullen for 10 years, and this group of musicians has been playing together for four years.
"I consider them my family," Rock said. "We've been through births, deaths, engagements, everything together.  We all have the personality for adventure, and it's an amazing fit."
The audience can expect to hear the music of the Carpenters performed by a group of friends and musicians who are wonderful at what they do, and do what they love, Rock said.
The performance will include songs such as "We've Only Just Begun" and "Rainy Days and Mondays," and the audience is encouraged to sing along, Rock said.
They're trying to create a complete atmosphere, said Stacy Sherman, associate marketing specialist for Young Auditorium. Sherman said they're going to sing recognizable songs, but also go into the back stories of the songs.
During the show, the band will focus on the music, Karen Carpenter's struggle with anorexia and the impact of the music industry on body image, Rock said. It will be 31 years next month since Carpenter died from heart failure caused by her eating disorder.
"Our show is about the greatness of live music and keeping that alive," Rock said. "It's about connecting with people through timeless music. When artists die, their music is what's left behind. Their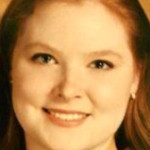 music is all that we have."
Sherman said Close To You-The Music of the Carpenters will be another addition to the variety of shows that Young Auditorium continues to offer.
"We try to stay true to our mission," Sherman said. "We make sure to try and find a variety of shows, so we aren't pegged as just one type of theater."
Students can take advantage of the 50 percent discount offered by Young Auditorium.
Tickets can be purchased the night of the show.
Ticket prices for students range from $9.75 to $14.75, while the general public ticket prices range from $19.50 to $29.50.
"This event will appeal to students with musical tastes that include the classics and foundational bands, like the Carpenters," Sherman said. "But also students who want to be exposed to live music and enjoy seeing musicians perform on stage."