Feb. 19
By Justin Schultz
Despite the meet with No. 1-ranked Brockport State on Feb. 13 being canceled due to inclement weather, UW-Whitewater's gymnastics team still held its senior night, choosing to have an intrasquad meet instead.
Head coach Jennifer Regan said even though it was a practice meet, her team went all-out and competed 100 percent.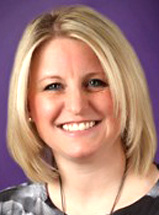 "There were a couple more kids who could compete on Friday than normal," Regan said.
Junior Cici Talcott echoed her coach's statements.
"We all tried to take the practice meet seriously, especially because it was senior night," Talcott said. "We wanted the night to still be special to the seniors."
The Warhawks honored three seniors on Friday: Allyse Dieringer, Vicky Hammond and Kaitlyn Weber.
"They're just great leaders and great role models," Regan said. "We're definitely going to be sad to see them go."
Talcott, who has become close friends with the three seniors, said each brings something a little different to the table.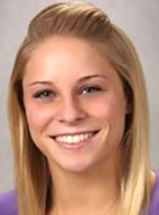 "Vicky [Hammond] has always been behind me and pushed me when I needed it," Talcott said. "Weber is a very tough gymnast and shows the team that we can fight through injuries and still compete well. Allyse [Dieringer] has beautiful gymnastics and is a great team leader."
The Warhawks traveled to Northern Illinois on Feb. 16 to take on the Division-I Huskies along with two other D-I schools, the Texas Longhorns and Iowa State Cyclones.
Even though the 'Hawks finished last with a score of 191.800, the team was still able to break the overall school record for the second time this year. The team will turn its attention to the WIAC meet, which takes place on March 2.
"I am very confident in our ability to perform well and win conference," Talcott said. "We just have to go out there and perform like we know how to."