Feb. 19
By Emily Leclair
The UW-Whitewater men's tennis team spent the weekend on the road, traveling first to Gambier, Ohio, for a double-header and finishing in Kalamazoo, Mich.
The team finished the weekend winning two of its three matches, improving its overall record to 3-4.
On Saturday, the Warhawks played against Kenyon College and Earlham College.
The 'Hawks dropped the first match of the day to Kenyon, 7-2.
Seniors Byron Balkin and Brian Klein won at second doubles by a score of 9-7, to gain a win for the Warhawks.
At third singles, Balkin dropped the first set, 3-6, but fought back to force a third set after winning the second, 6-3. Kenyon took the third set, 6-4, to earn the point.
Sophomore Jake Humphreys had the lone singles victory of the day for the Warhawks.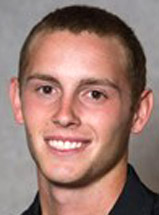 "We knew coming in that they were ranked No. 5 in the country, so we knew we were going to have a tough match with them," Humphreys said. "We knew we had to play really well going in."
The 'Hawks came back to win the second match of the day against Earlham College.
The team swept the doubles competition, with the pair of junior Ben Shklyar and Klein taking first doubles in a tie-break.
Humphreys and freshman Rithwik Rajshekhar Raman took second doubles, and junior Cam Laktash and freshman Martin Beck won third.
Humphreys remained perfect on the day as he took first singles in straight sets, and Shklyar took second singles.
Raman won at fifth singles, and sophomore Matt Bisbee earned a win at sixth singles.
On Sunday, the team traveled to Kalamazoo, Mich., and defeated Kalamazoo College, 8-1.
"This is one of the best teams we've had here in the history of Whitewater," head coach Frank Barnes said. "We thought we had a chance, [against Kenyon] but things just didn't go our way."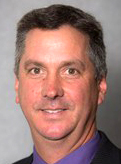 Shklyar and Balkin led in doubles play, winning their first match, 8-3, in the first position while Laktash and Beck took a victory at third doubles, 8-2. Humphreys and freshman Scott Butler finished with a win of 8-6 at second doubles.
Balkin continued the 'Hawks' winning streak, taking his match at third singles in straight sets, to start singles play. Shklyar followed, making quick work of his opponent at second singles, also winning in straight sets, to clinch the match for the Warhawks.
Humphreys won first singles, going undefeated for the weekend. Freshman Scott Butler added a win at fifth singles, and Bisbee ended the day with a three-set victory at sixth singles.
"We're going to put together some different line-ups to give all our players on the team a chance to play," Barnes said.
The team will host the Warhawk Invite, featuring three visiting teams, Wheaton College, UW-Oshkosh, and Lake Forest College Friday and Saturday. The 'Hawks open play at 1 p.m. on Friday against Wheaton.
"I think we're all mentally on the same page," Humphreys said. "The intensity is much higher and the desire to win is a lot better on this year's team."