Feb. 19, 2014
By Alexandria Zamecnik
UW-Whitewater professors and faculty voiced their concerns about the future of classroom education during a "flipped" classroom forum designed to inform professors about the benefits and pitfalls of "flipping" your classroom.
"Flipping" is the practice of using video segments outside of the classroom to eliminate content-rich lessons inside the classroom, according to the university Learning Technology Center.
The College of Education & Professional Studies has recently started to embrace the idea of flipping a classroom, said Elizabeth King, professor of educational foundations.
"What we're doing in the College of Education is preparing our students to be leaders in a different kind of learning," King said. "They have to be participants. They have to use tools in the classroom."
When King first started flipping classrooms for the college, she said she realized she needed to step back, because there is a lot of gray area when it comes to teaching a "flipped" classroom.
Although "flipping" the classroom can provide a powerful education, King is worried it has limitations.
"We need professional development to think about (flipped classrooms)," King said. "Our classrooms are designed for direct instruction. Our desks are designed for notebooks, not laptops. We can't develop a project in an hour and 15 minutes."
Katrina Liu, an assistant professor of curriculum and instruction, dedicated her research and dissertation to collaborative-based learning, technology and community building.
"['Flipping' your classroom] is a little bit more than just posting your lecture to D2L," Liu said. "The first thing we need to do is help our students do some inquiry outside of the classroom while being held accountable in the classroom."
Liu said when she "flips" her classrooms, at the very beginning of the class she provides the students with all the resources and information.
"We walk them step through step through instructional design," Liu said. "Then we head back to the classroom and support them with technology."
Liu said the integration between humor and technology is what gets students interested.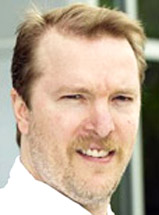 Chris Henige, associate professor of art, has made the focus of his research architecture, but he wanted to include the development of digital resources.
Henige allows his students to bring laptops to class. When they are in class, the students can then use the technology he created to walk around ancient buildings, all by using a 2-D simulator.
"The program I created allows students to look at art and buildings on their own," Henige said. "This technology transformed how I teach my class. I'm getting a lot more contribution."
Henige said he disagrees with the idea of a traditional classroom.
"There isn't always going to be someone standing in front of you giving you all the answers," Henige said. "That's what one directional education sounds like to me."