Feb. 26, 2014
By Paul Bressler
Head coach Keri Carollo not only tied former coach Diane Jones for the most wins in program history on Saturday afternoon, but also coached the sixth team in WIAC history to go undefeated in conference play.
"It's a great accomplishment for the program," Carollo said. "The coaching staff and I are very proud. It's awesome to be a part of program with coaching greats like Diane Jones."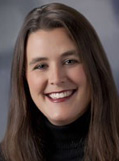 The victory tied Carollo with Jones (1975-77, 1979-90) for the most wins in school history with 229. Jones was the head coach of UW-Whitewater women's basketball for 13 seasons and finished with a career mark of 229-103. Carollo, the sixth coach in program history, is currently 229-105 in her 12th season.
Sophomore guard Abbie Reeves  said she couldn't be more proud of her coach.
"She didn't even know about it [her record] until earlier this week," Reeves said. "That's just how she is."
To get to 229, Carollo had to lead the UW-Whitewater women's basketball team to a 73-53 victory against UW-Eau Claire at home on senior night. Carollo used a starting lineup entirely consisting of seniors, a tradition she implemented from the very beginning of her tenure.
"It means a lot," Carollo said. "It means we are recognizing the women not only on the court but also in the classroom and in the community."
Reeves said how special and bittersweet senior night was for the team, even more so this year with how much leadership it will be losing at season's end.
"We want to give them the feeling of being a starter," Reeves said. "We get that feeling every day. We want to thank them for all they have done for us in practice and for the program. Next year we don't have any seniors, so it's going to be rough."
The Warhawks' undefeated conference season is its second consecutive WIAC crown.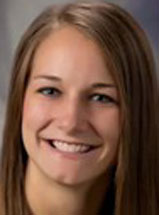 "We wanted to get that record for our coach," senior guard Kaitlyn Thill said. "We look at her as a role model. She has an open door policy, and she's always there to listen. She's like our mom away from home."
The No. 11-ranked 'Hawks had already earned the No. 1 seed going into the WIAC tournament.  After a bye, the Warhawks will host the lowest remaining seed in a semifinal matchup at 7 p.m. on Feb. 27 at home.
"We've been in the final game the last five years, but we haven't been able to win it," Carollo said.  "It's something the women want to accomplish."
No. 5-seeded UW-Superior will take on No. 4-seeded UW-Stout, and No. 6-seeded UW-Platteville will take on No. 3-seeded UW-Stevens Point in the quarterfinals. No. 14-ranked and the No. 2-seeded UW-Oshkosh Titans will face the highest remaining seed.
The 'Hawks will look to change their tournament fortunes against the Titans in this year's tournament final if it comes down to that.
"It's definitely one of our goals this season," Reeves said. "It's really hard to beat a team three times in a season."
Thill took only four shots in the game against UW-Stout but led the team with seven rebounds. She also added three assists and three steals.
"Points aren't always everything," Thill said. "I only care if we win."