Feature: Merg beats more than just the buzzer
Feb. 26, 2014
By Kevin Cunningham
The stage could not have been bigger. With 3:04 remaining in regulation, the Warhawks' women's basketball team trailed Amherst College by 12 points in the 2013 Final Four.
The 'Hawks had made zero 3-pointers in the game until the clock hit 2:49. Megan Theune knocked home the first shot behind the arc, and then from there, junior guard Mary Merg stole the show.
Merg made two 3-pointers in a row to cut the lead to three, 52-49. After trading baskets, Amherst was at the line with 10 seconds left to play. One missed free throw led to the first of two plays that night that would soon be seen worldwide.
"I don't know what got into me," Merg said. "I told Lisa [Palmer], 'if you get the rebound, get it to me.' Lisa then got the rebound, got it to me and the rest is history. Words can't really describe the feeling of it."
Merg took the pass from Palmer after the rebound in the backcourt, and as the time ran out, the girl who began starting her freshman year knocked down a buzzer-beater from behind the arc that got the entire stadium off its feet. In overtime, the 'Hawks kept the momentum going, but with six seconds remaining and the ball in their possession, the game was tied.
Merg took the ball and received a screen from senior center Cortney Kumerow. The screen setup an alley for Merg to drive through to attempt a floater as time expired.
Time seemed to stand still for what happened during the next 15 seconds that night. The second straight buzzer-beating shot went in, UW-Whitewater won 64-62, and the entire stadium once again roared in awe of what it had just witnessed.
"I literally thought I shot it with five seconds left," Merg said. "I didn't celebrate right away because it took me two seconds to realize what was going on. When I look back, it was just a blur to me."
It wasn't just the fans who had gone ballistic, everyone in the press box section had risen off their feet.
Multiple expletives were thrown around, and it seemed fitting. Everyone had all been a part of one of the greatest games anyone was likely to see in their lifetime.
Earlier in the season, on Nov. 24, the team received news that would be hard for any person to get through. Alex Scarbro, a sophomore on the team, had committed suicide.
Head coach Keri Carollo left it up to the 'Hawks as to whether they wanted to play a game that same night they received the news, in honor of Scarbro. The team played the game and won in dominating fashion.
For the rest of the season, each player played with a patch on her jersey with the letters "AS" on it, signifying the friend and teammate they had lost.
After the overtime thriller, Amherst head coach G.P. Gromacki could not have said it anymore perfectly.
"It was like a guardian angel was steering those shots in," Gromacki said.
Later that night back in the hotel, Merg was already in bed asleep. The next day, the 'Hawks were playing in the national championship game against the No. 1-ranked, undefeated DePauw Tigers.
When woken from her slumber at around 3 a.m., she was told she had made ESPN's No. 1 play on SportsCenter. Merg waited an entire hour that night to see her play on many sports fanatics' favorite television show.
The next day, she turned her phone off to focus solely on DePauw. She knew the attention she would receive would be at an all-time high.
The DePauw game finished like every other game that had been played for the Tigers that season. The team from Greencastle, Ind., shot 61 percent from the field that night against the Warhawks and finished the 2012-13 season undefeated as champions.
In the postgame press conference, a question was brought up asking the 'Hawks to reflect on the team's entire season. Kumerow went first, smiling and congratulating DePauw on the game they had played and said it was pretty cool that they went undefeated because it is so hard to do.
Merg went on to answer the question, but in a different tone. There was no smiling, her head was down and her buzzer-beaters were brought to attention.
"I would rather have a national championship than be on any media thing," she said.
It was the first time in school history the team had made it to the national championship game, yet Merg's mannerisms said otherwise. She was visibly down on herself and distraught at what had just taken place against DePauw.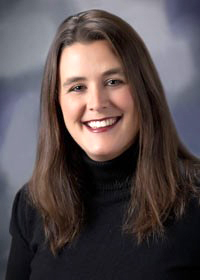 "She [Merg] is a competitor and she is extremely driven," Carollo said. "As a coach, that's what you always hope for. But sometimes Mary can be a little too hard on herself and it hurts her."
Famous athletes competing at a high level go through a number of challenges to get to where they are. For Merg, she has something that links her with one of the greatest basketball players of all time, Bill Russell.
Russell, the 11-time champion with the Boston Celtics, and Merg suffer from anxiety disorders. Merg said she doesn't deal with it during games, but only before and after.
Vomiting before and after big games, namely during the NCAA Tournament run in 2012-13, became a norm for her. Merg, now a senior, wants to let her issues dealing with anxiety, a disorder not given much attention, known to the public.
She said she currently is seeing a counselor regularly and the only people that know of her anxiety are counselors, her immediate family and her teammates and coaches.
"The hardest part of this whole journey is accepting who I am and not being ashamed of it," Merg said. "Having some anxiety is just part of who I am. It stems from my love and passion for the game and my perfectionist mindset."
Amy Mandrell, a housemate of Merg's for the last two years and a teammate since their freshmen season, knew something was different about her friend before she came forward with her anxiety to her coaches and teammates.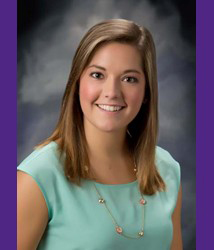 "It takes a lot for people to open up about something like that," Mandrell said. "It shows that you want their help, and we're going to give her help because it makes us a bigger family that we are."
While dealing with anxiety day in and day out, Merg's accomplishments on and off the court are nearly unprecedented. With 1,238 career points, she currently ranks No. 3 all-time in scoring at UW-Whitewater.
Merg was a key piece to the puzzle in the program's lone appearance in the national championship game last season and has been on the Dean's List each semester throughout her collegiate career, currently boasting a 3.817 cumulative GPA.
Carollo was quick to point out the type of person she's gotten to coach and mentor on and off the court these last four years.
"She [Merg] is this amazing, goal-oriented, focused athlete who is committed to making herself the best basketball player she can," Carollo said. "Off the court she is this warm, friendly, happy-go-lucky personality. She's not just a basketball player. She's an awesome person who's a very good friend."
Merg said she's grown a lot over the last four years, especially off the court, learning to deal with her anxiety.
"Freshman year it was an [uncontrollable] anxiety I experienced every day with the amount of pressure I put on myself," Merg said. "Today, it is more of a controlled anxiety. Many people put a negative stereotype with anxiety, but people should be open about their problems to get help. I'm not afraid to get help from anybody. I don't really care what other people think anymore. In these four years of college, I've learned more about myself than ever before."