March 5, 2014
By Justin Schultz
The UW-Whitewater gymnastics team is headed to New York for the National Championship once again.
After winning last year's regional, the Warhawks, who hosted the meet, finished in second place at the WIAC Championship on Sunday, earning them a trip to the NCGA National Championship on March 21 to 22. UW-La Crosse and UW-Oshkosh also qualified.
The Warhawks' final score was 188.075, finishing just behind first-place UW-La Crosse, which scored 188.200. UW-Oshkosh finished third with a score of 185.75.
Even though the team won the regional a year ago, junior Hannah Lee said they are not disappointed about their second-place finish.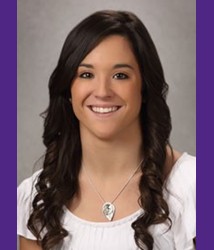 "I think overall we performed very well," Lee said. "We had a few different bumps and bruises along the way, but I don't think disappointed would be the right word to use. It definitely motivated us. We went out there and fought our hearts out."
Freshman McKenzie Foster and Lee opened the meet with first-and second-place finishes in the balance beam event with scores of 9.725 and 9.625, respectively. Foster's score was good enough for third in Whitewater's record book.
Lee said she was proud of her personal performance but claimed she couldn't have accomplished it without the support of her teammates.
"I would definitely say [my performance] was one of my best. It was nice to have McKenzie standing on the podium next to me," Lee said. "Working out in the gym lately has really been a team event, so when I got off the beam, it was great having my teammates by my side."
Three Warhawks, Kelsea Fischer, Courtney Pickett and Katie Fiorilli, tied for fourth on the vault with a score of 9.55.
Junior Cici Talcott scored a 9.525 on the floor excerise, which tied for seventh overall and best on the 'Hawks.
Along with Talcott's, Lee's and Foster's strong performances, senior Allyse Dieringer scored a 9.675 on the uneven parallel bars to repeat as champion. Talcott came in second with a score of 9.650.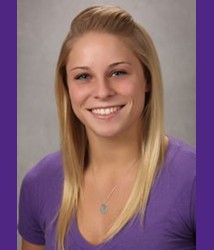 "Every single turn counts," Talcott said. "The big scores are always what are really important and not just a few are important. We need a lot of great scores [to win]."
With a score of 37.825, Fiorilli, a freshman, placed first in the all-around competition.
She scored 9.550 on the vault, 9.375 on the bars, 9.425 on the balance beam and 9.475 on the floor exercise.
She joins Justine Weyer for the only all-around titles in school history.
In addition to Whitewater, eight teams competed in Sunday's meet.
The Warhawks now turn their attention to Ithaca, N.Y., where they will battle the winners of the East Regional in the championship.
Talcott and Lee both think having confidence is crucial to their success.
"One thing we really need to improve on is just putting everything together for every single event," Talcott said. "Just be confident in ourselves and we [need to focus on] starting the meet really great and continuing it all the way to the end."
Lee reiterated Talcott's statement that confidence is going to play a huge role going forward.
"We really need to go in there with confidence and give it our all," Lee said. "If we just keep the confidence and do what we know how, I don't think there will be any problems."